General Manager, Cisco Hong Kong and Macau
思科系統(香港)有限公司香港及澳門總經理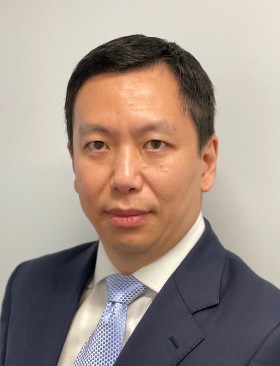 Wilson Ching is General Manager for Cisco Hong Kong and Macau. He has started this role at Cisco since September 2020. Ching is responsible for developing strategies for business growth and strengthening Cisco's technology leadership in the evolving markets.
As a business leader for Cisco Hong Kong and Macau, Ching is passionate in bringing the right technologies, strategies and support to customers, partners and communities to help them create new revenue stream and more cost-effective operation model.
During Ching's about 20 years of tenure at Cisco, he held a variety of leadership positions. Prior to the current role, he led the Customer Experience organization for Hong Kong, Macau and South China at Cisco. He successfully ensured Cisco delivers great business outcomes to customers through the company's broad portfolio of software, subscription and full life-cycle services offerings.
Before this, Ching oversaw the Cisco Advanced Services team for Hong Kong, Macau and Taiwan. Leading a team of 30+ IT professionals, Ching led the team to help customers design the next generation Software Defined Network (SDN) infrastructure and cloud deployment strategy and implementation, in order to achieve business outcomes through IT transformations and innovations. Under Ching's leadership, professional services business has quadrupled with many signature transformational projects across different industries.
Apart from the journey at Cisco, Ching served as the Head of Software Defined Data Centre (SDDC) solution team for Greater China at VMware. He led the team to help customers in their digital transformation journey using the SDDC solutions and embracing hybrid cloud strategy. In addition, Ching's path in the technology industry also crossed with MCI Worldcom Asia Pacific Ltd. And Hutchison Telecom Hong Kong.
Ching holds a Bachelor of Electrical Engineering from University of Manitoba. Outside of work, Wilson has a passion for cooking, soccer, skiing, team sports and most of all, spending time with his family.