Hong Kong Computer Society
Background
Founded in 1970, the Hong Kong Computer Society (HKCS), with over 9,000 members, is the first and largest well-recognised non-profit organisation focused on developing Hong Kong's Information Technology (IT) profession and industry. Members hail from a broad spectrum of Hong Kong's IT community, from corporations to like-minded individuals, all coming together to raise the profile and standards of our profession and industry.
Vision
To serve Hong Kong as the leading ICT professional body.
Goals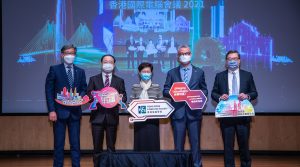 For five decades, the HKCS has been playing a vital role in molding IT culture in Hong Kong, and its energy, enthusiasm, and momentum are as positive today as when it was first formed. As a well-respected professional body, the Society is committed to professional and industry development as well as community services that ensure the IT sector continues to make a positive impact in peoples' lives with the following three main goals:
1. Talent cultivation and professional development
2. Industry development and collaboration
3. The effective use of IT in our community
What We Do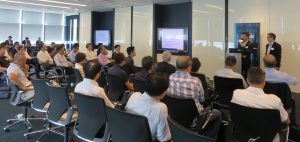 Under the guidance of the HKCS Council, whose 25 members are recognised leaders hailed from the entire spectrum of our IT industry and profession, CIOB Board, Specialist Groups and Committees provide specialized knowledge and information in specific areas of interest and organise regular activities to help promote IT in Hong Kong, including conferences, seminars, workshops and visits on various subjects related to IT.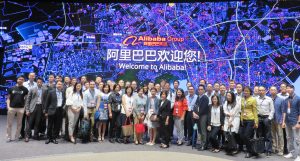 Through its Council and Committee Members, the Society is well represented in Government, professional, and industry advisory bodies to contribute to and advise on policies, standards and applications related to IT in both public and private sectors. Based on Members' surveys and informed views of our Council and Committees, formal responses are regularly submitted to the Government in relevant consultation exercises.
Talent Cultivation and Professional Development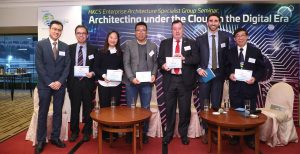 With Talent Cultivation and Professional Development being our primary goal, the Society persistently encourages our youths to pursue IT-related studies at our tertiary institutions and to take up IT as a career. As for continuing professional development, our 5 Specialist Groups (Artificial Intelligence, Cyber Security, Enterprise Architecture, Financial Technology, and Innovation and Entrepreneurship) disseminate technical and application knowledge of topical interests to in-service professionals through forums and networking activities.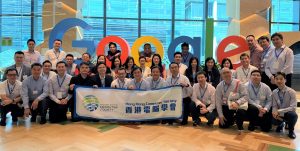 IT Leadership Accelerator Platform (iLEAP) was set up and launched in 2017 to equip senior IT practitioners with the crucial skills for navigating challenges in the new technological landscape and prepare themselves for more senior leadership roles, which in turn, nurture more elite leaders to support Hong Kong's economic development through ICT innovation.
Industry Development and Collaboration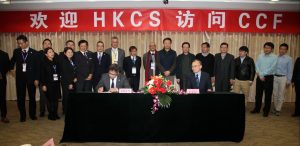 Over the years, HKCS has established a strong network with local IT professional and organisations, with many co-organised and mutually supported events. Particularly worthy of note is an agreement on Reciprocal Recognition on Professional Qualifications RRPQ with the Hong Kong Institution of Engineers. An MOU was signed with the China Computer Federation in January 2018 to lay down the groundwork for deeper exchange and cooperation towards the development of IT profession in the future.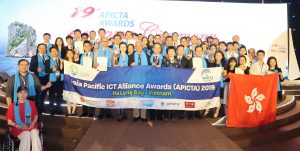 On the international front, an excellent example is its EXCO Membership of the Asia Pacific ICT Alliance (APICTA) which conducts the annual APICTA Awards with HKCS organising an annual delegation from Hong Kong to compete with entries from Asia Pacific economies. Hong Kong results have always been good to excellent over the past years.
Contact
HKCS Secretariat
Tel: +852 2834 2228
Email: [email protected]
Website: https://www.hkcs.org.hk
香港電腦學會
背景
香港電腦學會(HKCS)是非牟利機構,於1970年成立,致力於推動香港資訊科技(IT)專業及業界發展;現今擁有超過一萬名會員,廣泛來自香港資訊科技界,從公司到個人會員,共同爲提升專業和業界的形象及水平而努力不懈。
願景
作為領先的資訊及通訊科技專業團體,服務香港。
目標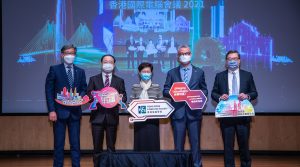 過去五十年來,香港電腦學會在塑造香港資訊科技文化方面扮演重要角色,而本會洋溢的朝氣、熱誠和動力,亦始終如一。作爲備受推崇的專業機構,本會致力於資訊科技專業和業界的發展,並積極參與社區服務,以確保資訊科技界繼續爲市民生活作出貢獻。下列為本會三個主要目標:
人才培育和專業發展
業界的發展和合作
資訊科技於社會上的有效運用
我們的工作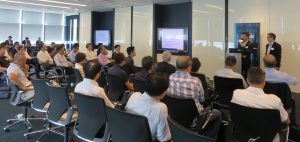 25位香港電腦學會的理事會成員,主要由IT供應商、學術機構和大型企業的領導人所組成。資訊科技總監分部、各專家小組及各項目委員會會在特定領域提供專業知識和資訊,並組織定期活動,包括會議、研討會和與IT相關的各種主題的訪問等,以推廣香港的資訊科技。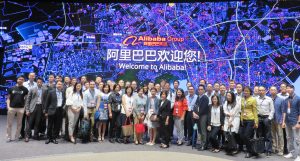 本會透過理事會和委員會成員,充分參與政府、專業、業界的顧問組織,就與資訊科技相關的政策、標準和應用,爲公共和私營部門作出貢獻和提供建議。根據本會向會員進行的調查,以及理事會和委員會委員的意見,本會定期向政府提交相關咨詢文件的正式回應。
人才培育和專業發展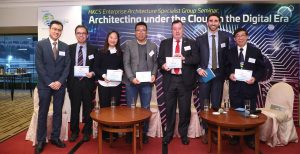 人才培育和專業發展是本會的首要目標。本會持續不斷地鼓勵青少年在大專院校選讀資訊科技相關的科目,並在將來投身資訊科技。持續專業發展方面,本會四個專家小組 (人工智能、網絡安全、企業架構設計及金融科技) 通過論壇和人際網絡活動,爲在職的專業人員傳播各專題的技術性和應用性知識。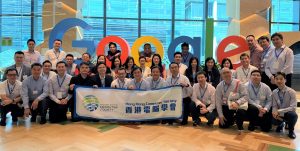 IT領袖培訓平台(iLEAP)於2017年成立,旨在為IT管理人員提供應對新技術領域挑戰的關鍵技能,並為晉身更高級的領導角色作好準備,從而培養更多業界領袖,通過資訊及通訊科技創新,促進香港的經濟發展。
業界發展及合作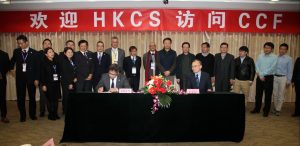 多年來,香港電腦學會透過各項合辦和互相支持的活動,與本地資訊科技專業人士和機構建立了强大的網絡。尤其值得注意的是本會與香港工程師學會(HKIE)達成了專業資格互認(RRPQ)協定。香港電腦學會與中國計算機學會(CCF)於2018年初簽署了合作備忘錄,讓雙方有更進一步的深化交流,為提升整體業界共同努力。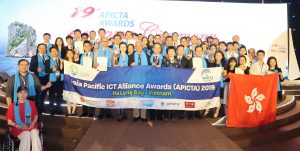 國際方面,一個很好的例子是擔任亞太資訊及通訊科技聯盟(APICTA)的行政委員會成員,參與舉辦一年一度的亞太資訊及通訊科技大獎,每年由本會組織香港代表團與亞太經濟地區進行比賽;而在過去十年,香港的表現一直非常卓越,創出理想成績,為港爭光。
聯絡
香港電腦學會秘書處
電話: +852 2834 2228
電郵: [email protected]
網站: https://www.hkcs.org.hk