Head of Fintech Division, China Construction Bank (Asia) Corporation
中國建設銀行(亞洲)金融科技部部門主管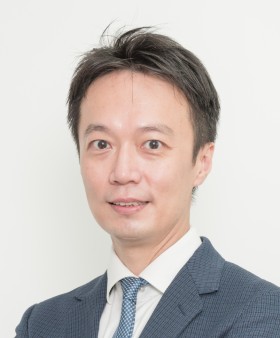 Johnny Chung has over 20 years of top-tier business process and technology consulting experiences in financial services, travel & transportation and properties/retail sectors.  He is a certified accountant (HKICPA, ACCA) and have in-depth financial & ERP systems and process consulting experiences.  After accumulating enriched consulting experiences, he has joined China Construction Bank (Asia) Corporation as the Head of Fintech Division (recently renamed from Information System Division) and in charge of applications, infrastructure & operations, IT governance, technology risk management and fintech innovation.   In addition to the successful migration and go-live of large scale core banking system of retail banking, credit card & loan and corporate banking, he has been driving several fintech and innovation initiatives covering artificial intelligence (NLP & machine learning), robotic process automation, mobile app development and other applications using agile approach (scrum), open banking/API initiatives and etc.  He is very passionate and committed to drive digital transformation and fintech innovations to embrace the era of fintech disruption and digital economy.
Johnny graduated from Imperial College London with Master in Computing Science. Before joining CCB (Asia), he has worked for IBM (Global Business Services), Accenture and PricewaterhouseCoopers.
宗天在金融服務、旅遊/運輸以及地產/零售領域擁有超過20年的頂級業務流程和科技諮詢經驗。他是註冊會計師(香港會計師公會、英國特許公認會計師),並具有深入的財務及企業資源計劃系統(ERP)及流程諮詢和實施經驗。積累豐富的諮詢經驗後,他加入中國建設銀行(亞洲)股份有限公司,擔任金融科技部部門主管(最近由信息系統部更名),帶領團隊負責應用程序、基礎設施和運營、IT管治、技術風險管理和金融科技創新。除了成功遷移和上綫零售銀行、信用卡和貸款以及企業銀行有關的大型核心銀行系統之外,他還推動了多項金融技術和創新計劃,包括人工智能(例如自然語言處理和機器學習)、機器人流程自動化、推廣和使用敏捷開發移動應用程序和其他應用、開放銀行/應用界面等。他致力於推動數字化轉型和金融科技創新,更充滿熱情以迎接金融科技顛覆和數字經濟時代。
宗天畢業於倫敦帝國學院,擁有計算機科學碩士學位。在加入建設銀行(亞洲)前,曾經服務國際商業機器(全球商業服務)、埃森哲和普華永道。