Chief Information Officer, The Education University of Hong Kong
香港教育大學資訊科技總監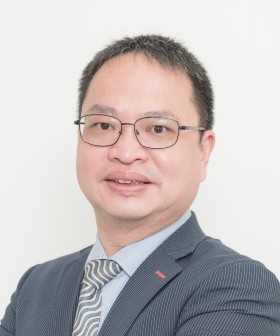 John Hui is currently the Chief Information Officer of The Education University of Hong Kong. He was the Director of the Enterprise Solutions Office of the City University of Hong Kong (CityU) before joining EdUHK. Prior to his career in the education sector from 2015, John worked for a leading IT service provider in Hong Kong for fifteen years delivering cutting edge critical systems to both public and private sectors.
John is active in professional and community services, serving as exco members of iLEAP of the Hong Kong Computer Society, Joint Universities Computer Centre, Asia Higher Education Group, International Conference on Blended Learning as well as International Symposium on Education Technology. He also actively contributes to the ICT industry by taking various voluntary roles such as organizing committee member of Robocon 2020 and HKICC 2020 while mentoring undergraduates from the computer science department of a local university.
John obtained his B.Sc. in Electrical and Electronic Engineering from the University of Hong Kong, MBA from the Hong Kong Baptist University, and is currently pursuing his PhD in Computer Science at CityU.