Chief Information Officer, Hospital Authority
醫院管理局資訊科技主管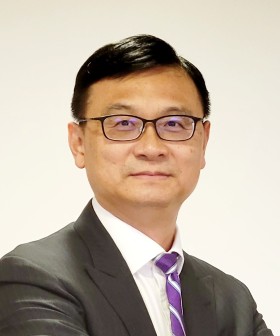 Mr. Kevin CAI serves as the Chief Information Officer of Hospital Authority Hong Kong since 2015, leading the digital and IT transformation of a world class public healthcare organization. To embrace massive healthcare transformation and technology disruption, he envisioned and led IT wide transformation from an IT delivery center to a digital innovation powerhouse.  A large range of digital capabilities have been developed in Patient Empowerment, Smart Hospital operation, staff Digital Workplace and Artificial Intelligence in healthcare, supported by modernized cloud-native, mobile-first and data-driven digital platforms.  He served as a member of Digital Advisor Board of HK Science & Technology Park, international advisor of Singapore Ministry of Health (MOH), and took multiple teaching positions in multiple HK Universities.
Prior to that Kevin assumed the Chief Information Officer in China Eastern Airlines for 6 years since 2009. He rebuilt the entire IT capability and enabled China Eastern to become the 5th largest and one of the most profitable airlines in the world.  He received China's Best CIO Award for 3 years consecutively since 2010.
Before that Kevin assumed various IT roles in Cathay Pacific Airways, Dragonair, Hong Kong Airport Authority, Hong Kong Telecom and IBM Australia.
Kevin also advised IBM Global as Board of Advisors for 4 years since 2011, and took up Board Directorship in International companies such as SITA and Travelsky.  He obtained Executive MBA from China Europe International Business School (CEIBS), and received a Masters degree by research in Artificial Intelligence from Australia's Monash University in 1997.