Executive Director, Technology and Digital, Hong Kong Disneyland Resort
香港迪士尼樂園度假區科技及數碼執行總監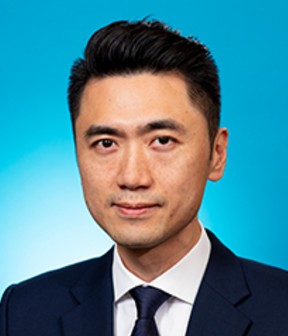 Leon is responsible for managing and driving technology and digital strategies for Hong Kong Disneyland Resort. He oversees mobile apps, websites and applications for business and cast members, as well as cloud and on-site infrastructure, development and quality assurance, professional services, cyber security and program management. Leon leads his team to deliver best-in-class technology products and experiences from ideation to execution and beyond, in order to enable business growth through innovation.
Leon brings extensive professional experience in technology, digital products and innovation to his role. He joined the company in 2005 as a member of the Hong Kong Disneyland Resort opening team and he has served in various leadership roles in the Technology team. Leon took an adventure to The Walt Disney Company (APAC) in 2010 and worked closely with business units such as Studio, Consumer Products and TV across all countries in Asia Pacific region. Leon continued his Disney career at HKDL and was promoted to Director, Technology in 2018 and is now responsible for the Technology and Digital teams on delivering world-class digital experiences to our guests and consumers, optimizing operational efficiency, as well as enabling business and innovation at all levels.
Leon holds a Master of Business Systems degree from Monash University in Australia.
陳殷俊負責制定樂園度假區的科技和數碼策略,管理賓客體驗及演藝人員相關的流動應用程式、網站以及公司業務系統,發展雲端基礎架構,並為網絡安全及科技和數碼項目提供專業意見。他帶領其團隊參與構思及落實各項目,打造一流的科技服務及體驗,透過創新科技帶動業務增長。
陳殷俊在創新科技及數碼業界擁有豐富經驗。他於2005年加入樂園度假區,是開幕團隊的成員,於科技團隊擔任多項要職。2010年,陳殷俊轉職至華特迪士尼公司(亞太區),與區內不同業務部門合作,包括電影、消費產品和廣播部。他重返香港迪士尼樂園後,於2018年晉升為科技總監,而他現在將帶領科技及數碼團隊為賓客及演藝人員帶來優秀的數碼體驗,將創新科技融入不同業務範疇,以提升營運效率。
陳殷俊持有澳洲蒙納殊大學的商務資訊系統碩士學位。