Chief Executive Officer, Hong Kong Applied Science and Technology Research Institute Company Limited
香港應用科技研究院行政總裁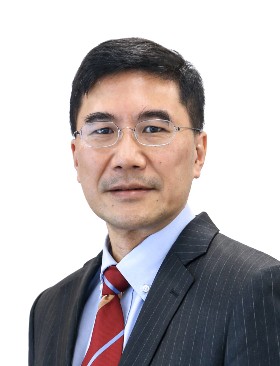 Dr Denis Yip has been appointed as Chief Executive Officer of ASTRI, effective in October 2021. He is a veteran with over 30 years of extensive leadership experience in both the public and private sectors, covering management, strategy, operation, research and development as well as marketing.
Dr Yip had worked in Hong Kong, Beijing, Guangzhou, San Francisco, Shanghai and Tokyo, and served at senior positions in a number of large enterprises. He served as the Commissioner for Belt and Road of the Commerce and Economic Development Bureau, Hong Kong SAR government, since June 2019.
From 2017 to early 2019, Dr Yip served as President and Director of the Digital China Holdings Company and the Fujian Start Group respectively. He steered the development of the enterprises and established their business footholds. He had been the Senior Vice President and the President of Greater China of EMC Corporation since July 2006, and the Senior Vice President and President of Greater China of Dell Technologies Inc. since 2016. He was responsible for the overall business operations in Mainland China, Hong Kong and Taiwan during the period. From 1991 to 2006, Dr Yip held a variety of senior management positions in the International Business Machines Corporation (IBM), including as the Vice President of the Asia Pacific Storage Division.
Dr Yip holds a bachelor's and a master's degree in Electrical Engineering and Computer Sciences from University of California, Berkeley. He also holds an MBA degree from Golden Gate University and Doctor of Business Administration degree in University of Management and Technology.