General Manager, IT Industry Development, Hong Kong Productivity Council
香港生産力促進局總經理(資訊科技部)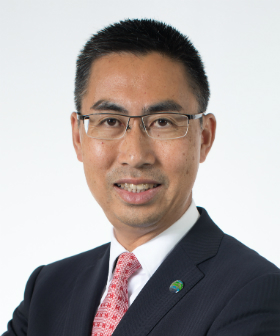 Wilson Wong Ka-wai is the General Manager of IT Industry Development Division of Hong Kong Productivity Council. He oversees Hong Kong Computer Emergency Response Team Coordination Centre (HKCERT), HK IT Management Consulting, Software Development and Management Information System (MIS) functions.
Wilson is a seasoned IT professional, has over 20 years of sales and management experience in Hong Kong.  He has a proven track record of driving business results & growth, and enhancing operational performance by utilizing his management expertise.  He demonstrates his leadership in Cyber Security in both HKCERT and Hong Kong Industry.  With his experience and ICT knowledge, Wilson is also a spokesman for HKCERT in cyber security sharing and update to the public.
Before joining HKPC, Wilson was the Managing Director of SAP Hong Kong and held various key management positions in Microsoft Hong Kong.
Wilson holds a Master's degree in Business Administration (EMBA) from The Chinese University of Hong Kong and a Bachelor's degree in Computer Science from The Hong Kong University of Science and Technology.