Former General Manager, IBM China/Hong Kong Limited
前國際商業機器中國香港有限公司總經理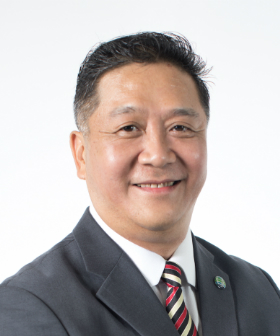 Francis Ngai is Former General Manager of IBM China/Hong Kong Limited, overseeing IBM's business operations and strategic development in Hong Kong. He leads the company to assist clients to transform and capitalize on emerging growth opportunities particularly around IBM Watson/AI and the cloud platform in the AI era.
Prior to assuming his current role in May 2017, Francis was Executive Assistant to the Chairman, IBM Greater China Group, as well as Director, Commercial Business, IBM Greater China Group.
Francis was an acknowledged transformation leader in his role as Commercial Business Director. He integrated the Digital Sales and Commercial workforce while achieving significant business growth for consecutive quarters. Swift, Sharp and Agile (SSA) were always his advocacy in Commercial Business.
Before he took up his Commercial Business Director role in March 2015, he had been Non-IBM Competitive Accounts Leader, IBM Greater China Group, Commercial Business Executive and Public, Distribution and Communications Sectors Executive for IBM Hong Kong. He also had been Enterprise Systems Manager and Sales in the Public and Health Sector for more than eight years before his executive leadership roles with a strong track record of success.
Francis first joined IBM in 1987 from campus recruitment from The Chinese University of Hong Kong as a Sales Representative. He left IBM for EMC for four years in 2000 and rejoined the company in 2004.
Francis is an active participant in Hong Kong community and the IT industry. He is a Fund Allocation Committee member in the Community Chest, a member of the Hong Kong Computer Society Council, Cyberport Advisory Panel, and eMPF Committee of the Institute of Financial Technologists Asia (IFTA Council). He is also dedicated to higher education, and serves as a member of the Innovation and Information Management Programme Advisory Board of Faculty of Business and Economics, The University of Hong Kong; a member of three committees of The Chi-nese University of Hong Kong, namely Advisory Committee, Master of Science in Information and Technology Management of the CUHK Business School, External Advisory Group of the MBA Strategic Plan, and Advisory Committee of the Department of Systems Engineering and Engineering Management.
魏已倡自二零一七年五月起擔任國際商業機器中國香港有限公司總經理,掌管IBM於香港區的業務及策略性發展。魏氏領導IBM香港轉型為認知方案及雲運算平台公司,致力以IBM Watson方案協助客戶轉型,在人工智能年代中緊握增長機遇。
出任現職前,魏已倡為 IBM 大中華地區董事長陳黎明的行政助理以及大中華地區工商企業部總監。魏氏是公認的轉型領袖,擔任工商企業部總監時,他帶領整合數位營銷及工商企業部門資源,取得出色的業務增長,而迅速、敏銳、敏捷 (Swift,Sharp 和 Agile, SSA)是他倡導的團隊文化。
魏氏於二零一五年三月履任大中華地區工商企業部總監前,曾歷任IBM大中華地區新客戶競爭主管、香港工商企業部總經理、香港公營機構、通訊及分銷行業服務部總經理等。之前,魏氏曾擔任企業系統經理,以及在公營機構和醫療行業擔任銷售職位,擁有逾八年之優異成績。
魏已倡於一九八七年透過香港中文大學校園招聘加入IBM,擔任營業主任,二零零零年轉職EMC公司,二零零四年重返IBM。
除IBM現職外,魏氏熱心公益及積極參與行業發展,他是香港公益金入會、預算及分配委員會委員、香港電腦學會理事會成員、數碼港顧問委員會和亞洲金融科技師學會eMPF委員會成員。他還致力於高等教育,是香港大學經濟及工商管理學院創新及資訊管理學課程顧問委員會委員、香港中文大學商學院資訊與科技管理理學碩士課程諮詢委員會委員、工商管理碩士課程策略發展計劃專業顧問小組委員、以及系統工程與工程管理學諮詢委員會委員。