Senior Managing Director, FTI Consulting
富事高諮詢有限公司資深董事總經理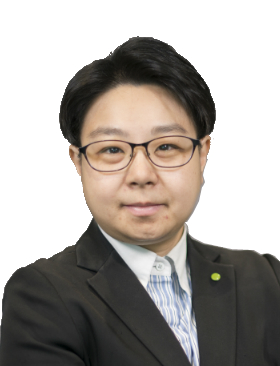 Eva is a Partner of the Risk Advisory in Deloitte China -Hong Kong office. She has over 19 years of experience in the information system industry during where she worked in Deloitte Toronto for 4 years and transferred to Deloitte Hong Kong for more than 12 years.
Eva is also the Deloitte APAC Cyber FSI Leader.  She focuses on Technology & Cyber risk consulting and implementation service including Cyber strategy, Fintech and blockchaingovernance and risk management, application, infrastructure and cloud security, data privacy and protection. In addition she also leads technology risk regulatory assessment from HKMA, vulnerability assessment, privacy assessment (e.g. PDPO or General Data Protection.
郭雅儀女士(Eva)現任德勤中國香港地區風險咨詢合夥人,擁有逾19年信息系統領域的服務經驗。她曾于德勤加拿大地區就職4年,其後服務與德勤中國香港地區至今逾12年。
Eva亦擔任德勤亞太地區金融行業之網絡安全領導人。她主要服務于網路安全戰略、金融科技與區塊鏈治理與風險管理、應用實現、基礎設施與雲安全、資料隱私與保護等技術與網路風險諮詢與實施服務。此外,Eva帶領團隊為金融機構提供有關香港金融管理局要求之技術風險合規評估,安全漏洞評估測試,數據私隱評估(如,個人資料私隱條例(PDPO、通用數據保護法規(GDPR)。