General Manager of Information Technology, Bank of China (Hong Kong) Limited
中國銀行(香港)有限公司資訊科技部總經理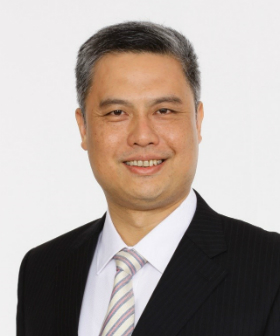 Mr. Rocky Cheng has been working in IT and finance industries for more than 25 years. He has engaged in various technology and management positions and is expertized in IT governance, application development, infrastructure management and technology risk management. He also has profound knowledge in banking and finance industry, including the products and operations of banking, securities trading and insurance.
Rocky is working as the General Manager of the Bank of China (Hong Kong) Limited, leading the group IT to accomplish business strategic goals and driving technology innovation as one of the growth engines of the Bank.  For driving the business innovation and transformation of the group in current digital age, Rocky holds a concurrent role of the Head of Innovation and Optimization Centre.
Mr. Cheng serves as core management position in various IT professional organizations in Hong Kong and also the advisor of major universities and academic organizations in Hong Kong.  Mr. Cheng is also a member of the Innovation and Technology Fund Research Projects Assessment Panel of the Innovation and Technology Support Programme under the Innovation and Technology Bureau, and the member of Hospital Authority Information Technology Technical Advisory Sub-Committee.  He served the Chairman of the E-Banking Security Committee of the Hong Kong Association of Banks in 2014, 2017.
Rocky holds a Master degree in Computer Science from City University of Hong Kong and a Master degree of Business Administration from The Chinese University of Hong Kong.  He has been awarded Scholarships for Business Leadership study in University of Cambridge and London Business School in UK.
中國銀行(香港)有限公司資部科技部總經理鄭松岩先生從事資訊科技和金融行業工作了20多年,負責集團資訊IT戰略規劃和營運,推動和調動IT資源,帶領銀行進行大規模資訊科技重組。
鄭先生非常熱心服務社區,致力改善香港的資訊科技應用水平。他致力於推動中國傳統文化的研究,將中國智慧與西方理論結合起來,用於職場和日常應用。
鄭先生持有香港中文大學工商管理碩士(EMBA)及香港城市大學計算機科學碩士學位。