Group Global Chief Information Officer, LSH Auto International Limited
利星行汽車國際有限公司集團環球首席信息官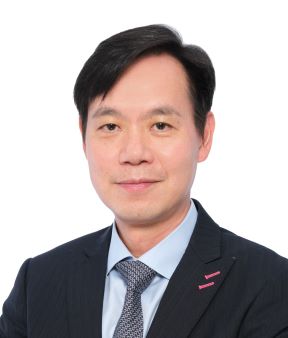 Aged 55, Mr. Wong joined LSH Auto International in 2020. He is responsible for overseeing the Group's overall digital and information technology strategy and development while managing the Group's digital and IT functions. With more than 30 years of experience in information technology and electronic commerce, Mr. Wong has gained specific industry exposure in retail, manufacturing, internet, airline, and financial sectors.
Before joining LSH Auto International, Mr. Wong held various leadership positions in the information technology field. In 2016, he was appointed Group Head of IT at G2000 Group and, in 2014, he took on the same role at Trinity Limited (HKEX:891). In 2012, Mr. Wong served as the Chief Information Officer for Greater China and the Asia Pacific regions at Chanel.
From 2001 to 2012, Mr. Wong was the Chief Information Officer for the Asia Pacific region at Otis Elevator International Inc. Prior to joining Otis, he served as the Vice President of Strategic Planning at PCCW, the largest Hong Kong Internet and Telecom Corporation. Additionally, Mr. Wong held the position of Director of IT for the Asia Pacific and Japan region at Nike International, Inc. His experience also includes various IT management positions at Marks & Spencer, Cathay Pacific Airways, and American Express Inc.
Mr. Wong is currently the Convener of the HKCS Retail Industry Group and a member of the HKCS CIO Board. In 2018, he was appointed as the first Chairman of the Hong Kong Retail Technology Industry Association (RTIA) Advisory Board. From 2014 to 2016, he served as a Council Member of the Hong Kong Internet Professional Association (iProA).
Mr. Wong holds a Master's degree in Business Management and a Bachelor's degree in Computer Science, both earned in Hong Kong.
現年55歲,王先生於2020年加入LSH Auto International。他負責監督集團的整體數字化和信息技術戰略與發展,並管理集團的數字化和IT功能。擁有超過30年的信息技術和電子商務經驗,王先生在零售、製造、互聯網、航空和金融行業取得了特定的行業經歷。
在加入LSH Auto International之前,王先生在信息技術領域擔任過多個領導職位。2016年,他被任命為G2000集團的IT部門主管,2014年,他在Trinity Limited (HKEX:891)擔任同一職位。2012年,王先生在Chanel香奈兒擔任大中華區和亞太地區首席信息官。
王先生於2001年至2012年間在OTIS奧的斯國際電梯公司擔任亞太區首席信息官。在加入奧的斯之前,他在香港最大的互聯網和電信公司PCCW擔任戰略規劃副總裁。此外,王先生早於1998年於Nike International耐克國際公司擔任亞太及日本區IT總監。他的經歷還包括在Marks&Spencer馬克斯·斯賓塞、Cathay Pacific Airways國泰航空和American Express美國運通公司擔任各種IT管理職位。
王先生目前是香港電腦學會零售業組的召集人和香港電腦學會CIO委員會的成員。2018年,他被任命為香港零售科技行業協會顧問委員會的首位主席。2014年至2016年,他擔任香港互聯網專業協會理事會成員。
王先生擁有香港取得的工商管理碩士學位和計算機科學學士學位。