QMSIG >> Hong Kong Software and Systems Process Improvement Network (HKSPIN)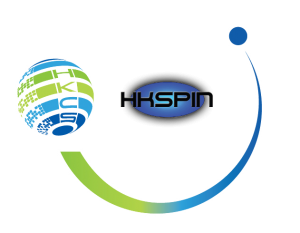 Introduction
HKSPIN (Hong Kong Software Improvement Network) was formed in March 1995 by a group of software practitioners who considered software process improvement or software quality activities important enough to be promoted in Hong Kong. The concept of forming SPIN groups was initiated by the Software Engineering Institute (SEI) in the United States, to enable the local software community to share information and knowledge in software improvement areas instead of getting assistance from SEI each and every time. At present, there are many different SPIN groups around the world. Some of the SPIN groups are independent associations while others are affiliated with local computer societies.
HKSPIN had been a very successful IT professional group in promoting the activities of software process improvement in Hong Kong as well as receiving international recognition. In order to further this important role to a larger group of IT professionals in Hong Kong, HKSPIN and HKCS had mutually reached agreement that HKSPIN merged with HKCS, and became a Special Interest Group (SIG) of HKCS from 23 April 1999.
HKSPIN has changed the name to "Hong Kong Software and Systems Process Improvement Network" (香港軟件及系統過程改善專題小組) in 2011.
Objectives
The HKSPIN group aims to provide a leading forum for open and free exchange of software process improvement experiences and practical ideas. It focuses on promoting disciplined software engineering practices, software process improvement proceedings, software quality, and achieving higher levels of process quality and professional understanding through skills training and information exchange. The activities of the group in the past concentrated on the publishing and distribution of the HKSPIN newsletter, as well as organizing a number of speaker meetings. There were also joint events in seminars and conferences with local and overseas organizations.
Committee Members
Chairperson:

Dr. William Kwan

Committee Member:

Mr. Aaron Hui

Mr. Roy Ko

Mr. Benedict Lam

Dr. Hareton Leung

Mr. K H Li

Mr. Lawrence Lo

Mr. Andrew Tang

Mr. Daniel Wong

Past Committee List:
HKSPIN Publication
Presentation