Innovation and Entrepreneurship SG
Objectives
To increase awareness among members the importance of innovation in developing solutions using technologies;
To assist members in the development of skills and the reinforcement of behavior that are conducive to innovative endeavors;
To assist members in the honing their entrepreneurship skills;
To assist members transiting from technologists / academia to technology business operators;
To advise governments, other organizations and policy makers on matters which are related to innovation, entrepreneurship, career development and job creation;
To cultivate cultural change and mentoring to accept failure;
To become part of the ecosystem with other relevant organization;
To augment the support to entrepreneurship.
| Role | Name | Company Name | Title |
| --- | --- | --- | --- |
| Convenor: | Mr. Arthur Au | OrbusNeich | General Counsel |
| Committee Member: | Ms. Anita Chau | Hong Kong Cyberport Management Company Limited | Head of Ecosystem Development |
| Committee Member: | Mr. Henry Fong | Hong Kong Science and Technology Parks Corporation | Team Lead, Partnerships |
| Committee Member: | Ms. Clara Hong | Hong Kong Cyberport Management Company Limited | Senior Manager of Partnership Development |
| Committee Member: | Mr. Joseph Koc | The Hong Kong University of Science and Technology | Adjunct Associate Professor |
| Committee Member: | Mr. Rex Lai | Jobs Board | Project Consultant |
| Committee Member: | Ms. Dora Law | Junior Achievement Hong Kong | Program Manager |
| Committee Member: | Mr. Andrew McLachlan | Morning China Holdings Ltd. | CEO |
Coaching Program
We offer the opportunities to the HKCS members, not limited to student members, for coaching them in their journey of innovation and entrepreneurship.
We have enlisted experienced (typically older) professionals who are experienced in the multi-dimensional disciplines throughout the process of innovation and entrepreneurship. They provide the career guidance, advice and assistance from their real world experience.
The bond and rapport between the coach and the apprentice can be evolved to become a mentor/mentee relationship.
Benefits
A good coach/mentor is wise and willing to share his or her knowledge and experiences. It's like having a wonderful trusted ally to go to whenever one is feeling unsure or in need of support. They can help setting up and achieving career goals, making smart business decisions, overcoming workplace challenges, learning new skills or simply offering an outside perspective when one is facing frustrations at work. The benefits are truly endless.
Selection & Relationship
Look for the coach who is someone has a career you'd like to emulate and/or who embodies the professional characteristics that are desirable to achieve. That doesn't mean to follow in their footsteps exactly.
The coach/mentor must be willing as well. He/she is eager to share knowledge, will be open and honest with you, will have time to dedicate to you (though how much is flexible) and is trustworthy.
It is recommended that both sides like one another on a personal level, not just a professional one. The conversations should be pleasant, engaging and inspiring.
The arrangement, formal or casual, between the coaches and the apprentice are private matters between them.
The motivations of the coaches/mentors
The coaches received multiple mentorships during their growth years. They have no way to pay back their coaches/mentors. Their only way to pay back is to become coaches/mentors themselves. Furthermore, the coaches/mentors simply believe in the person they are helping and want to see him or her succeed, and that alone is worth the time and energy. Others look at mentorship as a way of leaving a legacy. The coaches/mentors like to pass their wisdom down to the next generation. The coaches/mentors have the power to make a huge difference in the society, the industry, and even the world.
It's a win-win situation.
Mr. Joseph Koc


Joseph Koc has been serving as an Exco Member of the Innovation and Entrepreneurship Specialist Group, Hong Kong Computer Society, through which he has developed mentorship and coaching initiatives for various incubation and acceleration programmes in HK.

Joseph is an active member in the start-up and social enterprise ecosystems in HK since early 2010. He is currently a domain expert | entrepreneur-in-residence of LEAP and an advisor to the Strategic Partnership Programme of HKSTP, contributing his experience in the area of sales and marketing strategy, business and regional development.

Prior to his involvement with the start-up ecosystems, Joseph was a Senior Executive of Jardine OneSolution ("JOS"), a division of Jardine Matheson and one of the largest regional IT distributors and system integrators in Asia after attaining his Master of Business Administration from Indiana University, Bloomington in 1988.

During his tenure with JOS, Joseph has championed various operations at business unit level as well as strategic initiatives at the Group level. Such includes developing one of the largest IT distribution businesses in the Asian Pacific region, multi-brand IT retail chain store, system integration function and the strategic marketing and planning unit at the JOS Group Head Office. His last position with JOS as Board Member and Group Director, Strategic Marketing held the responsibilities of sales and marketing strategy development, development of new technology partnership, services and solutions, best practices and process management, and corporate branding & communication strategy covering the various Asian regional offices of JOS.

Joseph was also a certified Executive Coach of the Jardine Matheson Group and has been involved in the conducting of various senior executive development programmes designed for the development of senior management within the Jardine Matheson group of companies.
Joseph is actively involved in the education sector. As an Adjunct Associate Professor of the School of Business and Management, Hong Kong University and Science and Technology. Since his appointment, Joseph has designed courses for the Global Business Programs and School of Management covers entrepreneurship and management leadership development. He is also a mentor to students from the Hong Kong University of Science and Technology ("HKUST") and the Chinese University of Hong Kong.

The latest venture founded by Joseph, the STEM+E Consortium. With support from and in collaboration with principals from 6 secondary schools, the Hong Kong Science and Technology Parks Corporation and the Hong Kong Cyberport Management Company Limited and Hong Kong University of Science and Technology, STEM+E is an initiative established to foster and nurture entrepreneurship skillsets and mindsets as well as life skills necessary for our students to take up challenges in their future career development.

Mr. Andrew McLachlan


He came to Hong Kong from Sydney, Australia in 1973. He worked at the Jardine Mathesons Holdings for many years. He was responsible for the strategic direction of Jardine in their entrance into IT technology and business. He set up the first intelligent building, the Exchange Square, in Hong Kong.

Andrew held senior managerial positions with international Asia Pacific companies such as Jardine Matheson and LM Ericsson in Australia, Hong Kong, Singapore and China, responsible for key management decisions in telecommunications activities value added service business (Engine Program) and service providers in mobile and wireline consulting and services.

His core competency are sales and marketing of large and small scale IT and Telecom integration, and management of telecommunications products and services.

His past achievements include not limited to: Design and integration of the technology platform for the trading floor and IT support for the Hong Kong Stock Exchange, and Call Centre design and replacement for the Hong Kong Jockey Club.

He is now CEO of Morning China Holdings Limited & Chairman of Eight Dragons Asset Management Limited - Mentoring, capital training and Investment for leading edge technology companies.

Was with Ericsson (China) as Vice President, Wireless Data Systems Solutions and Services, for Hong Kong & China, based in Shanghai & Beijing.

Andrew has been regarded as one of the pioneers in Hong Kong ICT Technology and Business referred in the book "The Computer Age in Hong Kong".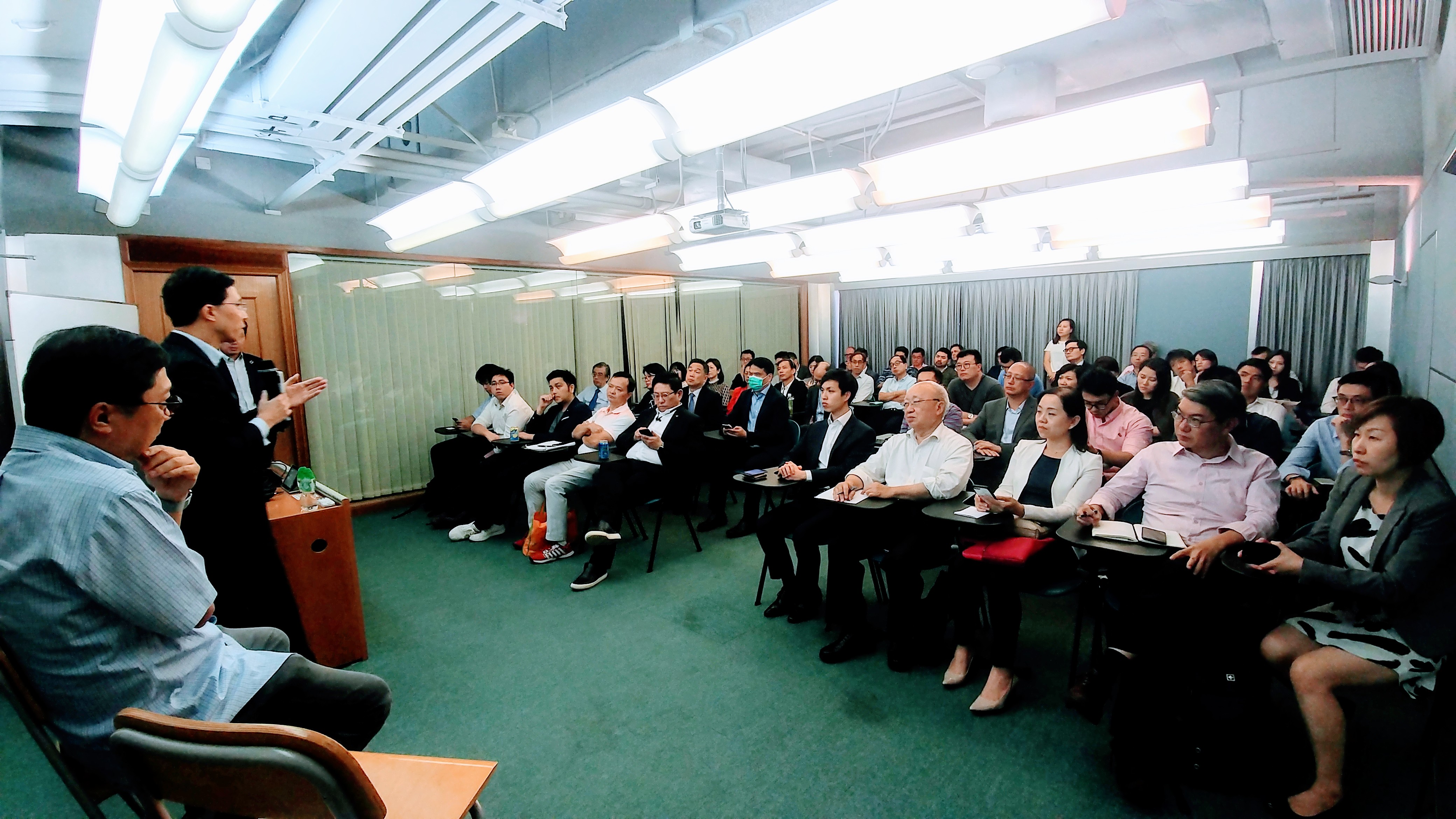 IE Club @ Platform (5 Oct 2018)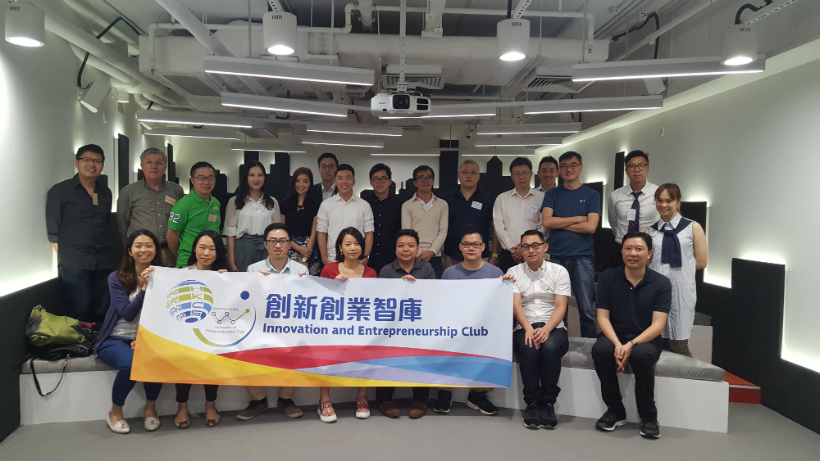 IEC x HKSTP導師配對活動 (3 Jun 2017)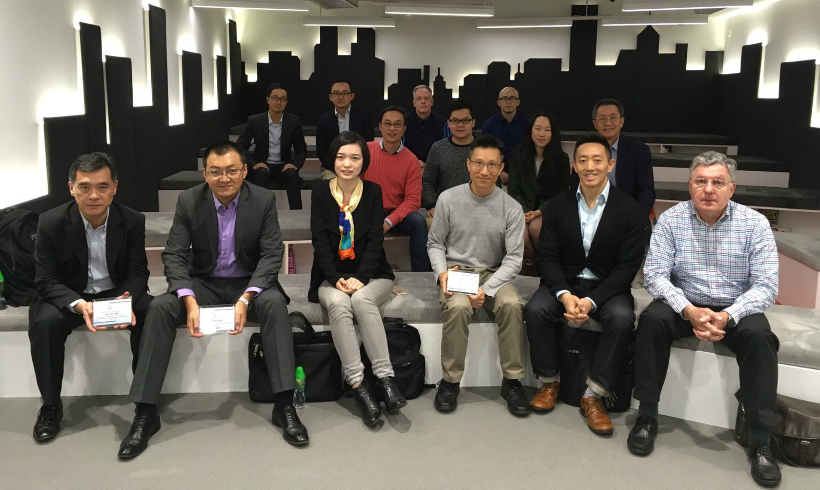 IE Club Speaker Series – The Trends and Evolution of an Ecosystem for Technology Startups in Hong Kong (28 Mar 2017)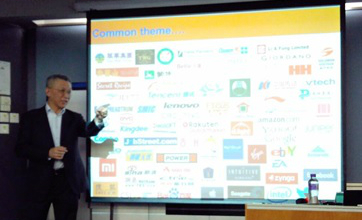 IE Club Speaker Series – What Venture Capitalists consider in Funding Companies (15 Dec 2016)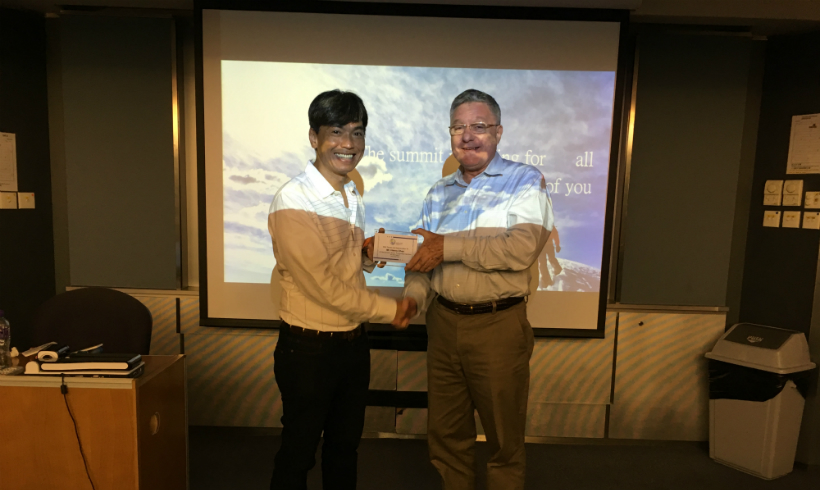 IE Club Speaker Series – Is Branding Important for Startups (18 Oct 2016)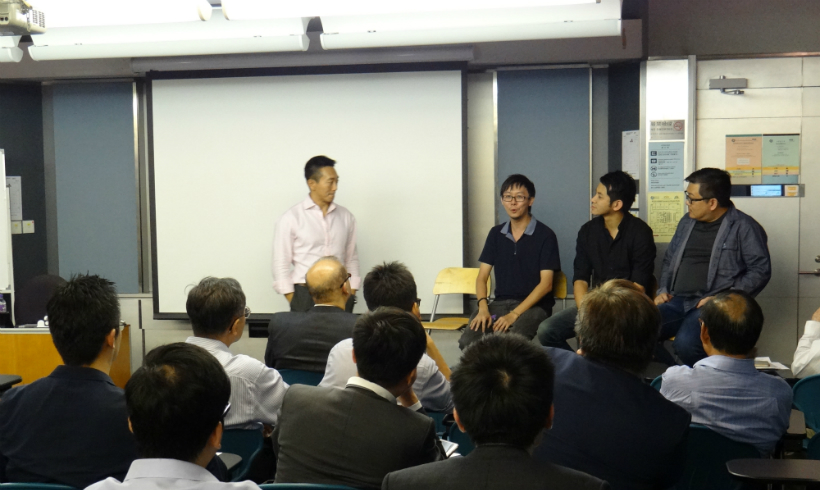 IE Club Speaker Series – How to successfully start and operate an innovative technology start-up in Hong Kong (13 Sep 2016)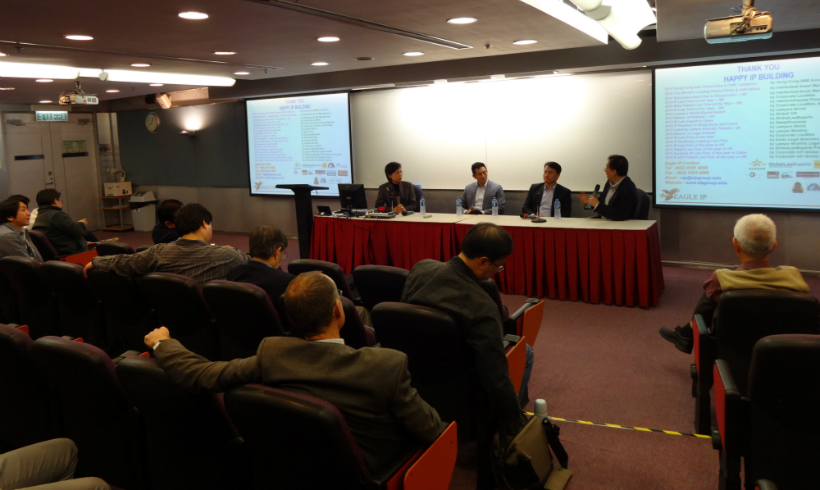 IE Club Seminar – Patent Worthiness for Entrepreneurs (9 Mar 2016)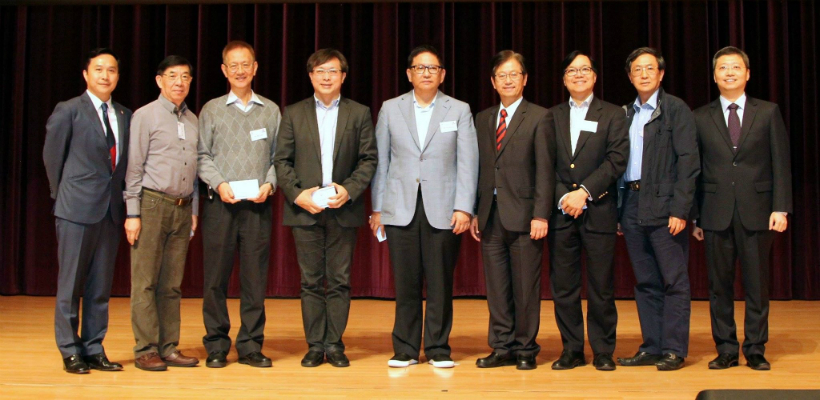 IE Club Seminar – Co-sponsorship with Pui Ching Alumni Association (12 Dec 2015)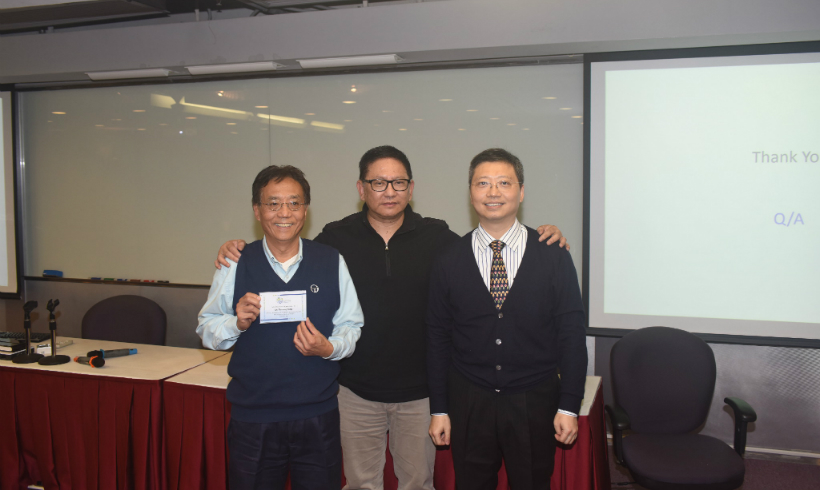 IE Club Seminar – How to do things better – from Quality to Innovation (9 Dec 2015)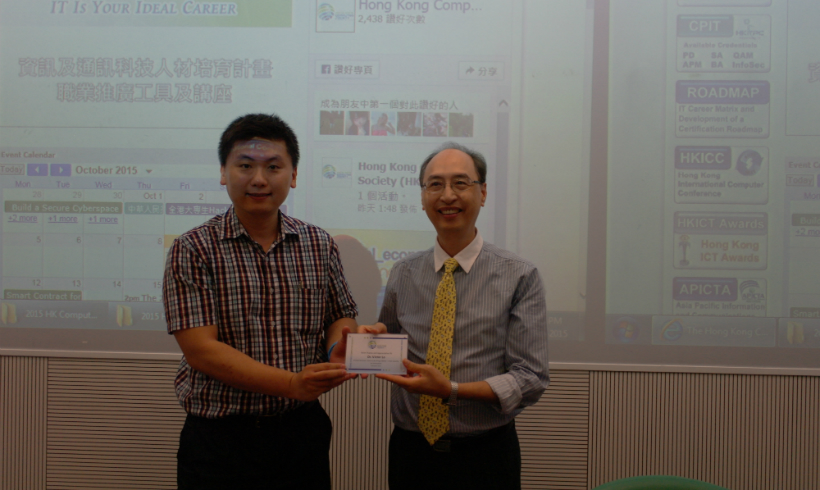 IE Club Seminar – How to do things better – from Quality to Innovation (9 Oct 2015)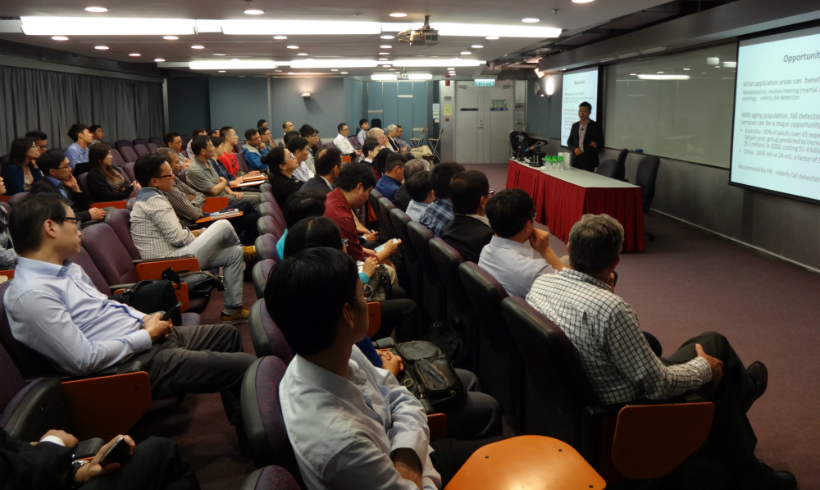 IE Club Seminar – Close Encounters with Data Science (28 Oct 2015)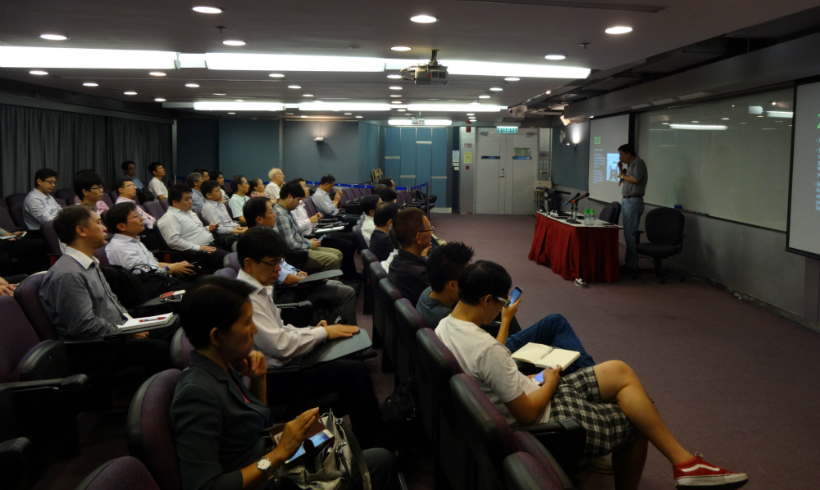 IE Club Seminar – Battery Technology for Electric Vehicles Smart Homes & Smart Cities (27 Aug 2015)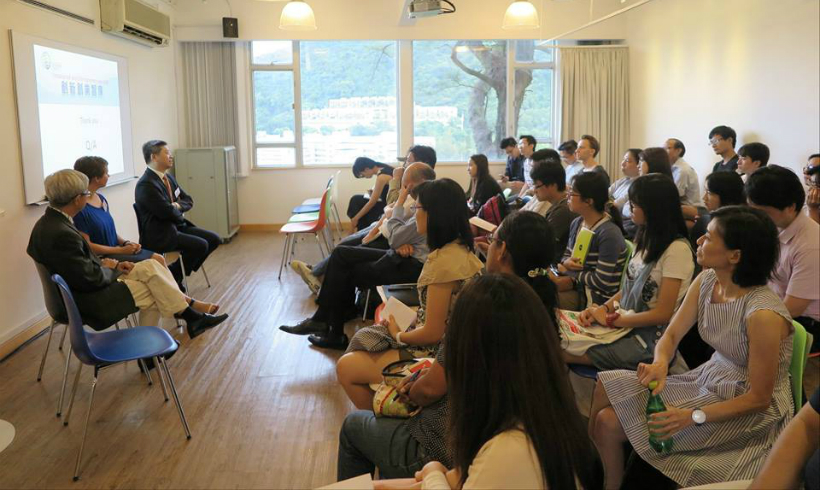 IE Club Seminar – Management & Building Team for startups (28 Jul 2015)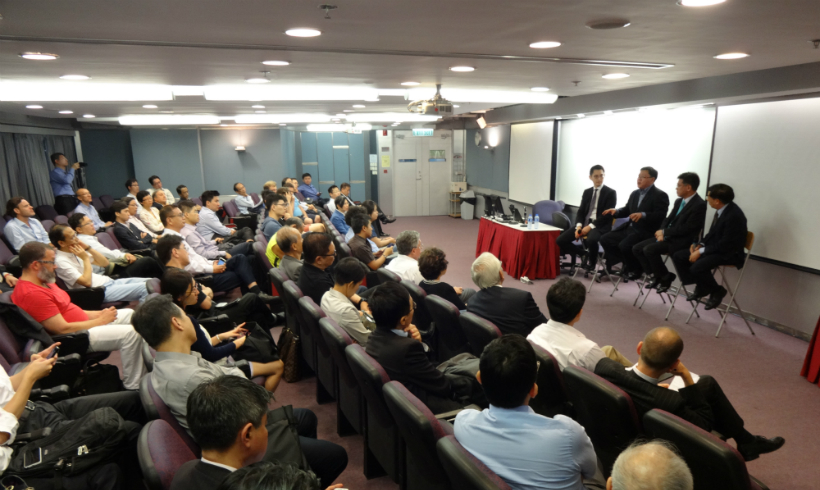 IE Club Seminar – Smart Contracts Infrastructure for a Smart City (24 Jun 2015)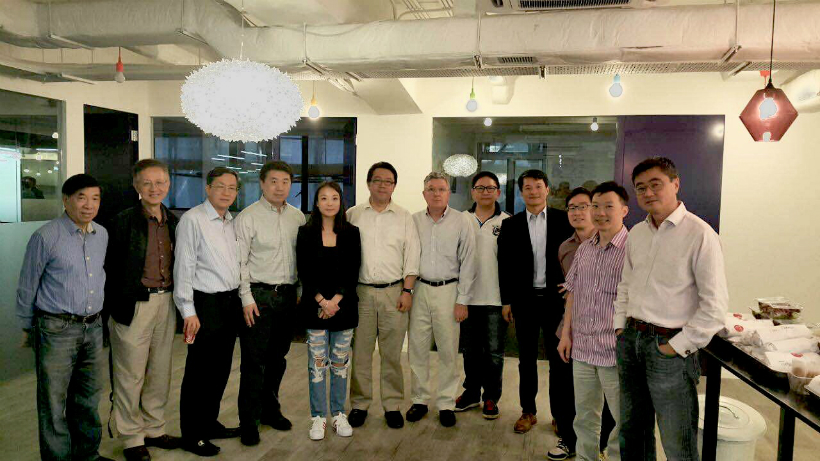 IE Club – TusPark Fever Pitch Workshop for Startups (23 May 2015)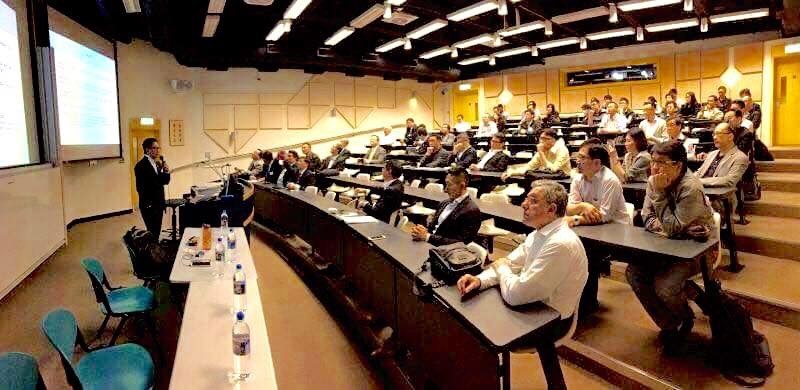 IE Club Seminar – Internet of Things (IoT) and Embedded System Architecture (23 Apr 2015)