General Manager, Digital Transformation, Hong Kong Productivity Council
生產力局數碼轉型總經理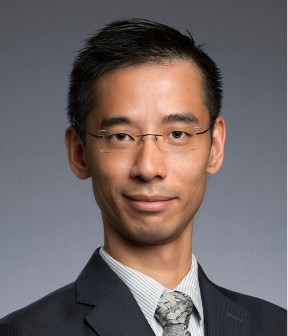 Mr. Alex Chan is the General Manager, Digital Transformation at the Hong Kong Productivity Council (HKPC). Joined HKPC in 2020, Alex is a seasoned IT consultancy professional with more than 20 years of MNC experience in the consultancy, utilities and telecommunication industries. Alex currently lead the units of industry consulting, digital enablement and cybersecurity in HKPC, including HK Computer Emergency Response Team (HKCERT).
Prior to joining HKPC, Alex was holding an executive position in a global leading consulting company and managed the Hong Kong utilities practice. He was responsible for technology consulting and industry advisory delivery.
Alex has extensive experience in delivering and managing various types of projects, including digital transformation, IT strategy, design thinking transformation, mobile application development, complex system implementation and business process reengineering.
Alex held a bachelor's degree of Information Engineering and master's degree of Electronic Commerce. Alex is a Corporate Member of Hong Kong Institution of Engineers (MHKIE).
陳仲文先生,於二零二零年加入香港生產力促進局,為數碼轉型部總經理。
陳先生加入生產力局前,在跨國公司從事公用事業和電訊行業諮詢超過二十年,是一位經驗豐富的資訊科技顧問。他目前領導生產力局的企業諮詢、數碼科技支援和網絡保安部門,包括香港電腦事故協調保安中心(HKCERT)。
陳先生曾在一家全球領先的諮詢顧問公司中負責管理該公司在香港的公用事業業務,並專責資訊科技及行業諮詢顧問服務。陳先生對項目管理具有豐富的經驗,當中包括數碼轉型 、資訊科技策略、Design Thinking、流動應用程式開發、企業管理系統實施及業務流程改善。
陳先生持有訊息工程學學士學位及電子商貿理學碩士學位。此外,他亦是香港工程師學會的法定會員(MHKIE)。