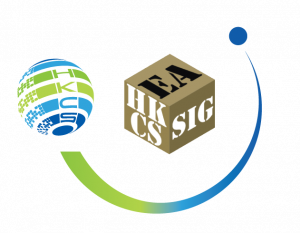 Overview
An enterprise architecture (EA) is a conceptual blueprint that defines the structure and operation of an organization. The intent of an enterprise architecture is to determine how an organization can most effectively achieve its current and future objectives.
An enterprise architecture can be considered from 4 perspectives – business, application, information, and technology. The business perspective (Business Architecture) defines the processes and standards by which the business operates on a day-to-day basis. The application perspective (Application Architecture) defines the interactions among the processes and standards used by the organization. The information perspective (Information Architecture) defines and classifies the required data (such as document files, databases, images, presentations, and spreadsheets) that the organization needed in order to efficiently operate. The technology perspective (Technology Architecture) defines the programming technology, operating systems, hardware, and networking solutions adopted by the organization.
An enterprise architect applies adequate EA skills to:
–           Discover and design the structure an enterprise and its building blocks from business, application, information and technology perspective
–           Translate business strategies to architecture roadmaps to implementations through leveraging and developing IT capabilities under proper governance
–           Act as a linkage between business to IT: business driven approach rather than IT driven
–           Help the organization meet business goals through use of IT based on a tailored EA framework
The key advantages of having an enterprise architecture include improved decision making, improved adaptability to changing demands or market conditions, elimination of inefficient and redundant processes, optimization of the use of organizational assets, and minimization of employee turnover.
Since November 2016, the Cloud computing SIG (CCSIG) has merged with the Enterprise Architecture SIG.  Cloud Computing has greatly influenced and made significant contribution to the enterprise architectural practices particularly in the areas of information architecture and technology architecture.  Cloud computing has inspired new models and frameworks by which information systems can be designed and constructed.
Objectives
To promote the professional development and certifications of IT architects in Hong Kong
To disseminate knowledge about enterprise architecture to the IT industry and business
To establish a network of IT architects for experience and knowledge sharing
To help students and young practitioners develop their careers as IT architects
Committee Members
Chairperson:
Mr. Dave Chen
Vice Chairperson:
Mr. Eric Lui
Mr. Richard Tang
Convenor:
Mr. Clement Ha
Mr. Steven Chan
Mr. Aaron Hui
Miss Teresa Leung
Mr. Henry Huang
Ms. Martina Chan
Mr. Chris Yau
Mr. Peter Membrey
Advisor:
Dr. CK Wong
Dr. Thomas Lee
Upcoming Activities
[ecs-list-events cat='easig' order='ASC' limit='10']
Past Activities
[ecs-list-events cat='easig' past='yes' order='DESC' limit='10']