Software Engineering and Quality Management SIG (QMSIG)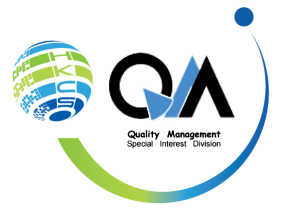 Overview
QMSIG consists of 3 subgroups: HKSPIN, PMSG and SESG. HKSPIN (Hong Kong Software and Systems Improvement Network) was formed in 1995 by a group of software practitioners who considered software process improvement and software quality activities important to Hong Kong. The concept of forming SPIN groups was initiated by the Software Engineering Institute (SEI) in the United States, to enable the local software community to share information and knowledge in software improvement areas.
HKSPIN had been a very successful IT professional group in promoting the activities of software process improvement in Hong Kong as well as receiving international recognition. In order to further this important role to a larger group of IT professionals in Hong Kong, HKSPIN and HKCS had mutually reached agreement that HKSPIN merged with HKCS, and became a Special Interest Group (SIG) of HKCS from 23 April 1999.
As project management gained urgency in ensuring successful project delivery, a new subgroup PMSG (Project Management Specialist Group) was formed in 2006. It aims to promote project management vigor and disciplines among our members to improve efficiency and quality outcome.
Later, in 2013, a new subgroup SESG (Software Engineering Specialist Group) was formed to tackle the pressing developer challenges in developing software systems faster, cheaper and better, and the needs in staying on top of new and fast changing technologies.
Objectives:
QMSIG aims to provide an open, free and active forum for the exchange of the best practices, personal experiences and practical ideas in software quality improvement, project management and software development for the IT professionals and industry.
The HKSPIN focuses on promoting disciplined software process improvement, software quality, and achieving higher levels of process quality and professional understanding through skills training and information exchange.
The PMSG focuses on promoting project management vigor and disciplines, project management efficiency, project quality awareness, and knowledge sharing.
The SESG focuses on improving the practices of software practitioners in Hong Kong and subsequently for them to receive professional recognition.
The activities of QMSIG in the past concentrated on organizing speaker meetings as well as publishing articles in local IT magazines. There were also joint events in seminars and conferences with local and overseas organizations.
Chairperson:
Dr Hareton Leung
Vice Chairpersons:
Dr Oliver Au
Dr William Kwan
Mr Benedict Lam

Committee Members:
Mr Eric Byron
Mr Alex Cheung
Ms Rose Chu
Mr Aaron Hui
Mr Roy Ko
Mr Felix Lau
Mr K H Li
Mr Lawrence Lo
Mr Terence Lo
Dr Kimman Lui
Dr Richard Lui
Mr Andrew Tang
Mr Jefferson Wat
Mr Alan Wong
Mr Daniel Wong
Mr Vincent Wong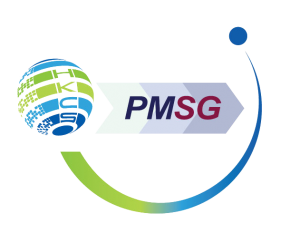 Overview
The PMSG group offers an open and simulating communication forum for sharing IT project management experiences that are relevant and valuable to both corporate environment and personal development, and to promote effective project management best practices and disciplines in tackling the challenges of today's IT project management.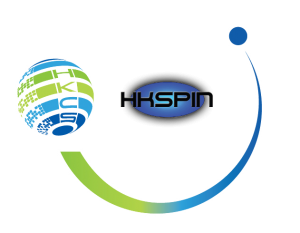 Overview
The HKSPIN group provides a leading forum for open and free exchange of experiences and practical ideas to the improvement of software and systems engineering. It focuses on promoting disciplined software and systems engineering practices, process improvement proceedings, software quality, and achieving higher levels of process quality and professional understanding through skills training and information exchange.