Established in 1997, 5 Dimensions Ltd. provides a range of IT solutions to multinational enterprises, SMEs and educational organizations. The company now serves more than 1,000 clients.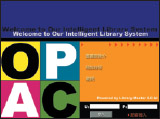 Library Master 5.0AI is a highly innovative Intelligent Library System which provides a fully personalized and interactive library services to patrons including an automatic personalized book recommendation service, intelligent reading scheme tracking function and "Knowledge Billionaire" game. Library Master 5.0AI also provides useful administrative tools including book circulation, cataloguing, bar-code production, library card production, reports and statistics, stock take, acquisitions and periodicals.

Since its launch four years ago, Library Master has been installed in over 50% of the primary and secondary schools in Hong Kong. It is also widely adopted by large enterprises, government departments and religious organisations in Hong Kong. In addition, the Library Master series has already accounted for 20% of the market share among schools in Macau and is well received by the education sector in Taiwan.