Date: 19.11.2019 (Tue)
Time: 12:30pm (12:15pm registration starts)
Venue: Chief Executive Suite III, Grand Hyatt Hong Kong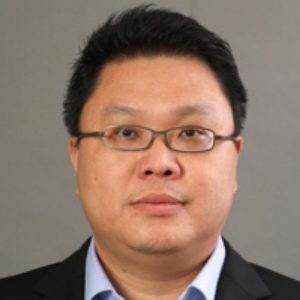 Topic: Effort Doesn't Equal Effectiveness: Measuring and Optimizing Your Security Stack
You've adopted security methodologies for governance, you've bought all the tools, and you've got all the right people and processes in place. However, you know other organizations have accomplished the same and somehow their still getting breached. How can you be sure that all your security spend in money and effort are protecting you? You don't need to rely on assumptions, Verodin provides quantifiable evidence of security effectiveness.
Mr. Anthony Ng, Vice President, Systems Engineering, APAC, FireEye
Anthony Ng is Vice President of Systems Engineering for Asia Pacific at FireEye. He manages a group of sales and presales professionals which helps customers address evolving cyber threats by building solutions which provide better protection and insights when a breach occurs.
Anthony joined FireEye in 2015 and has worked in the enterprise solution business since 1995. Prior to FireEye, Anthony held different roles in EMC, IBM and FileNet, including sales management, presales management and sales operations management. He is based in Singapore at FireEye's regional headquarters.
Date: 20.11.2019 (Wed)
Time: 12:30pm (12:15pm registration starts)
Venue: Chief Executive Suite III, Grand Hyatt Hong Kong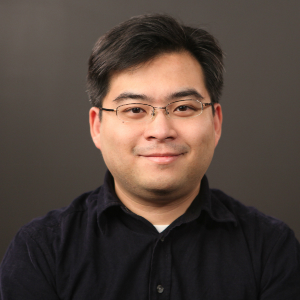 Topic: Ushers New Age of AI-driven SOC with Security Orchestration Automation and Response (SOAR)

The term SOAR (Security Orchestration, Automation and Response) coined by Gartner back in 2017 has led to further innovation by security vendors in this space, as well as a growing uptake of such a solution by organizations, including large enterprises and managed security service providers, seeking the benefits a SOAR solution has to offer as the market continues to mature.
Today, SOAR is more than simply a buzzword. For many organizations, it is becoming a primary focus for their security operation centers (SOCs) as a solution for addressing the numerous daily challenges they face. It provides a means to improve their overall operational effectiveness and efficiency, and more importantly incident response capabilities, on the ground all the way up to executive level.
You are cordially invited to attend "HKICC CIO & IT Executive Luncheon: Ushers New Age of AI-driven SOC with Security Orchestration Automation and Response (SOAR)" sponsored by Splunk. You will learn about how enterprises will be able to put SOAR into action, by using technology for orchestration and automation as an integral part of their SOC platform to accelerate incident response.
Mr. Paul Pang, Principal Security Strategist, Asia Pacific, APAC, Splunk
Paul Pang is the Principal Security Strategist, Asia Pacific of Splunk with more than 20 years expertise in IT security and networking technology.
Paul has extensive experiences on Big Data and SIEM technology and has led more than 20 SOC (Security Operation Center) and MSSP (Managed Security Service Provider) customer projects in Asia, ranging from Nationwide CERT, sectorial SOCs, Honeynet, and even using Big Data as security research project. Prior to Splunk, Paul was the Director of Sales Engineering of Arcsight Asia Pacific and Japan.
Paul was a Certified Information System Security Professional (CISSP) from 2000, and an ISO27001 instructor.
Paul holds a Bachelor Degree in Computer Science from City University of Hong Kong and a Master Degree in Computer Science and Engineering from Chinese University of Hong Kong