General Manager, Hybrid IT & Presales, Hong Kong & Macau, Hewlett Packard Enterprise
Hewlett Packard Enterprise 總經理 (售前及技術架構方案)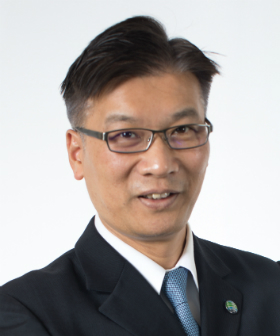 As the General Manager, Hybrid IT & Presales, Hong Kong & Macau of Hewlett Packard Enterprise, Vincent Kwok is responsible for managing pre-sales, the consulting practice and professional services in the Hong Kong market.
Joining EMC Hong Kong in 2001, Kwok brought with him extensive knowledge in IT infrastructure gained in leading IT companies. Kwok leads a team of technology professionals to help EMC customers to select, architect, plan, implement and manage the most appropriate and trusted information infrastructure solutions. Kwok is also a high-end storage system expert, and has led several large scale deployments in the financial services and telecommunications sectors.
Prior to EMC, Kwok has had vast experience in business development, product marketing and customer support. He has more than 20 years of business and technical experience in the IT industry, and a proven track record of excellence in leadership by gaining mindshare of customers and partners through working closely with them. Kwok is also a regular speaker at a wide range of industry events, covering many aspects of IT, including Cloud Computing and Big Data.
Kwok holds a bachelor's and a master's degree in Electrical Engineering from the University of Toronto. He is also a qualified Professional Engineer in Canada.
郭榮忠現任目前是Hewlett Packard Enterprise的總經理,負責管理混合IT業務以及售前業務。
他在資訊科技界累積了多年的商業及技術經驗,並具備卓越的領導才能,帶領公司與客戶及業務夥伴緊密合作,建立良好的關係。郭氏亦會定期擔任多項業界活動的講者,並就多個資訊科技範疇的議題發表演說,當中包括雲運算和海量數據等。
郭氏畢業於加拿大多倫多大學,持有電子工程學士及碩士學位,他同時在加拿大考獲專業工程師資格。