Vice Managing Director, Enterprise Business Group, Huawei, Hong Kong
香港華為企業業務副總經理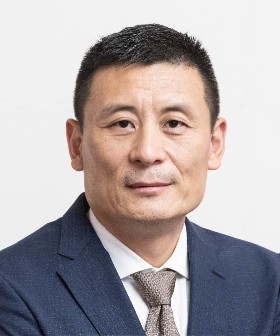 James Xiang, who has worked in the ICT industry for more than 25 years, joined Huawei in 1998. He is responsible for government and enterprise market expansion. He is committed to bring digital to every person, home and organization for a fully connected, intelligent world.
James Xiang has served as the Deputy General Manager of the Enterprise Business Group of Hong Kong Huawei since December 2020. He is in charge of the operation, marketing planning, and sales of Huawei's enterprise business in Hong Kong and Macao.
Prior to this position, James had served as the general manager of Huawei's enterprise business in Shenzhen from 2016 to 2020. During his tenure, he grasped the opportunities of industry development in the innovation and industry digital transformation (Smart City, Smart Campus, Smart Airport, e-Government, IOC, Smart Metro, etc.) , rapidly expand the market space and make business breakthroughs. During the period, he also served as the vice president of Shenzhen Information Industry Association.
From 2012 to 2016, he served as the Jiangsu General Manager of Huawei Enterprise BG.
From 2007 to 2012, he served as General Manager of Huawei Symantec Co., Ltd. in Shenzhen.
向軍先生,在資訊與通訊行業工作超過25年,于1998年加入華為,先後負責政企市場拓展工作,致力把數字世界帶入每個人、每個人家庭、每個組織,構建萬物互聯的智能世界。
向軍先生自二零二零年十二月擔任香港華為國際有限公司企業業務部副總經理,負責華為企業業務在港澳地區之運營、市場策劃與銷售工作。
在此之前,二零一六年至二零二零年擔任華為公司企業業務深圳總經理,任內在自主創新和行業數字化轉型持續深入到生產/決策系統的大背景下,準確把握行業發展機遇(智慧城市、智慧園區、智慧機場、電子政務、IOC、智慧地鐵等),快速擴大市場空間,實現穩定增長和業務突破;期間曾任深圳市資訊行業協會副會長。
二零一二年至二零一六年擔任華為公司企業BG江蘇總經理
二零零七年至二零一二年擔任華為賽門鐵克有限公司深圳總經理。