Director & Chief Information Officer, Gammon Construction Limited
金門建築有限公司董事及資訊總監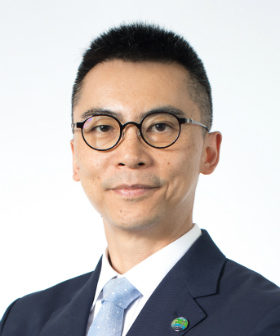 Horace, Director and CIO of Gammon Construction, is responsible for the formulation and execution of the group's overall IT and digitalization strategy.
Prior to joining Gammon Construction, Horace was a Senior Manager in JOS Synergy, a joint-venture between Jardine Matheson and Canadian TELUS focused in IT outsourcing and data center services in the region. Before that, Horace was a Project Leader in Jardine Matheson providing IT application and operation services to the Jardines subsidiaries.
Horace possesses a broad spectrum of experience including digitalization, information security, business process re-engineering, multinational IT operation, and IT infrastructure and architectural servicing. With strong skills in communication and business-IT bridging, Horace has also involved in pre-sales solutioning and large scale application systems development. Horace is certified in Project Management, ITIL, and IT Governance, and he holds a first class honor bachelor degree in computer systems engineering from the University of Warwick in UK and a MBA with distinction from the University of Hong Kong.
朱凱威於2017年獲委任董事及資訊總監。擁有逾25年經驗,朱凱威曾於金門及怡和集團擔任多項資訊管理要職。朱凱威負責制定及執行公司的數碼科技策略。他亦參與眾多資訊科技界的董事會及委員會,積極服務業界。