Former Head of Electronics & ICT Clusters, Hong Kong Science and Technology Parks Corporation
前香港科技園公司高級總監 – 電子, 資訊及通訊科技群組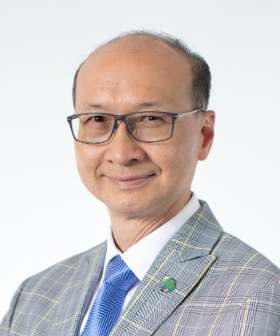 Ir Yeung was responsible for the development and growth strategy of the Electronics, Information & Communications Technology industry in HKSTP before his retirement. He collaborated closely with global technology companies and startups to accelerate their innovation journey to commercial success.
Peter has been an active participant of the Hong Kong community. He is a member of the Advisory Committee for Department of Computing of The Hong Kong Polytechnic University, a member of the Industry Training Advisory Committee of the Qualifications Framework, a Fellow of the Hong Kong Institution of Engineers (HKIE) and a Council Member of Hong Kong Computer Society. He served as the Chairman of the Electronics Division (2009-2010 Session) and Committee Member of the Information Technology Division of HKIE. With over 30 years of experience in systems engineering, business management and technology development, Peter has been a mentor and a collaborator with many startups and tech companies.
Peter holds a Bachelor degree in Electrical & Electronics Engineering from the Oregon State University and a Master degree in Business Administration from the York University of Toronto. Peter is also a member of IEEE and the Tau Beta Pi Engineering Society, and is now dedicating his passion to promote the sustainable development of smart cities.
楊天寵工程師退休前於香港科技園公司負責產業群的發展和增長戰略; 與跨國科技公司和初創緊密合作,以加速他們在創新旅程中的商業成功。
Peter 活躍於社區工作, 積極參與學科領域的發展: 包括香港理工大學電子計算學系諮詢委員會會員, 資歷架構行業培訓諮詢委員會會員等。 Peter 也是香港電腦學會理事會成員及香港工程師學會的資深會員,並擔任電子分部(2009年-2010年屆)的主席; 在資訊科技和通信行業擁有超過 30 年的業務及管理經驗。也是多間初創及科技企業之導師和合作者。
Peter 是IEEE 和 Tau Beta Pi 工程學會的成員,持有俄勒岡州立大學電機與電子工程理學學士學位, 以及多倫多約克大學工商管理碩士學位。現在,他致力於推動智慧城市的可持續發展。