Head of Digital Transformation & Innovation, The Great Eagle Company, Limited
鷹君集團 Head of Digital Transformation & Innovation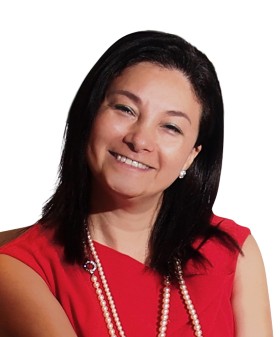 With 20 years of experience in change management, innovative technology, consulting, finance, hospitality and global sales operations management experience starting from the Silicon Valley to worldwide.  Akina is leading a new department at Great Eagle to execute digital transformation and innovation at the group level and also across all subsidiaries globally. She is also part of the Investment Committee that evaluate start-ups in cutting-edge technology and disruptive business model across different industries.  In the short time she has been with Great Eagle, she has been able to push for IoT deployment, drone technology, and other transformation projects that resulted in receiving rewards like the Asia-Pacific Stevie Awards 2019.  She was one of the Executive that helped a startup in Hong Kong to become one of the Unicorn in 2017 with investors from FoxConn and Softbank.  She is a respected guest speaker, panel specialist and guest professor with notable media appearances on Bloomberg and Fox International.  She is a recipients of many awards for great leadership, digital transformation & innovation, social innovation and proptech.  She is regularly invited as a speaker and panelist at technology and digital transformation conferences covering big data, security, digital marketing, HR, IoT, Customer Experience, and others. Akina holds an GEMBA from USC and a Bachelor's degree from UCLA.
Akina 在變更管理,創新技術,顧問服務,金融業、酒店業和環球銷售營運管理領域等擁有20年的經驗,涉足矽谷以至全球範疇。Akina 現於鷹君集團帶領一個全新部門,負責提升並促進集團內各全球成員的創新文化,推動數碼轉型。Akina 亦為集團的投資委員會成員之一,負責評估跨行業的尖端技術和顛覆性商業模式的初創企業。在鷹君集團任職短時間內,Akina 成功推動物聯網部署,無人機技術和其他數碼轉型項目,從而獲得2019年亞太區史蒂夫獎等獎項。在此之前,Akina曾在一家香港初創企業擔任管理層,幫助其於2017年成為獨角獸,投資者包括富士康科技集團和軟銀集團。
Akina 經常受邀擔任演講嘉賓,專家小組和客座教授,在彭博社和 Fox International上均有媒體報導。她因出色的領導力,數碼轉型、社會創新與地產科技而屢獲殊榮。Akina 常應邀作各大會議演講嘉賓和小組成員,涵蓋大數據、數據安全、數碼營銷,人力資源,物聯網,客戶體驗等領域。 Akina 擁有美國南加州大學的GEMBA和加州大學洛杉磯分校的學士學位。