Managing Director of Enterprise Business Group, Huawei International Co. Limited
香港華為國際有限公司香港代表處企業業務部總經理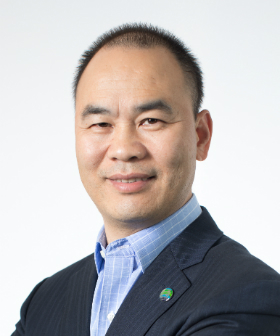 Mr. Steven Pan is the Managing Director of Huawei Enterprise Business Group in Hong Kong and Macau. He is responsible for the overall operations, marketing strategies and sales activities of Huawei Enterprise Business in this region.
With over 18 years of experience in the ICT industry, Mr. Pan first joined Huawei in 1998 and previously held key positions in the market development for businesses with operators, governments and large enterprises.
Mr. Pan graduated from Zhejiang University with a Doctor's degree in Economics.
潘晨蘇先生現任華為香港企業業務部香港及澳門總經理,負責華為企業業務在港、澳地區之運營、市場策劃與銷售。
潘先生于1998年加入華為,先後負責運營商、政府、大企業等範疇的市場拓展工作,在資訊與通訊行業超過18年的工作經驗。
潘先生擁有浙江大學的博士學位。