Executive Director, Chief Information Security Officer, DBS Bank (Hong Kong) Limited
星展銀行執行董事及資訊及科技安全總監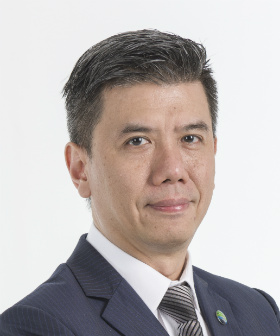 Ricky is currently the Executive Director, Chief Information Security Officer of a multi-national financial institution.  He was also the Head of Technology Risk Strategy & Policy of other financial institution overseeing the entire technology risk governance framework and various control measures of the institution.  During his tenure, the institution won the First Computer IT Governance Achievement Award from the Information Systems Audit and Control Association (ISACA), and it was the only winner of non-public sector.
In addition, Mr Woo has held senior management positions in various international consulting firms, heading the technology risk consulting, IT auditing and consulting services in Mainland China and Hong Kong.  Mr Woo has more than 30 years of experience in the IT industry.   In addition to network security and technology risk management, he was also the head of IT operations and managed services, data centers, and system development of several international IT service providers. He also has extensive experience in IT operations and process optimization.
Ricky is also the Convenor of Cyber Security Specialist Group of Hong Kong Computer Society.  He has shared his view and professional advice on various topics in many newspapers and publications during the period.  In addition, he has organized several large-scale cybersecurity forums and seminars and contribute in promoting cybersecurity and experience sharing in the industry.
胡先生在網絡安全及科技風險管理方面擁有十多年的經驗,為現任國際金融機構執行董事及資訊及科技安全總監。他也曾擔任其他金融機構科技風險管理策略和制度主管,制定機構科技風險管理治理框架及各項管控措施,該機構在他任內也曾贏得際電腦稽核協會(ISACA)頒發首界IT管治成就大獎,也是唯一商業機構贏得該項殊榮。
除此之外,胡先生也曾在多間國際顧問公司擔任高管職務,負責整個中國大陸和香港的科技風險諮詢、IT審計和諮詢業務。胡先生在IT行業擁有超過30年的經驗,除了網絡安全和科技風險管理之外,他曾在多間國際大型IT服務供應商擔任IT運維外判服務、數據中心、和系統開發等服務交付主管工作,而他在IT運營和流程優化方面也有著很豐富的經驗。
胡先生亦是香港電腦學會網絡安全專家小組的召集人,在多份報章和刊物專題探討及提供專業意見,過去也舉辦了多個大型網絡安全論壇和座談會,為促進業界網絡安全經驗分享和技術交流作出了貢獻。