Group Chief Technology Officer, Hong Kong Exchanges and Clearing Limited
香港交易及結算所有限公司集團首席科技總監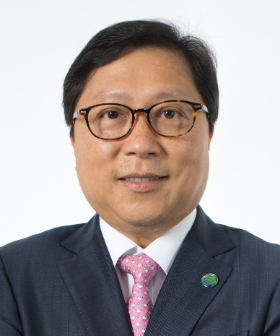 Richard Leung joined HKEX in October 2011. He is currently the Group Chief Technology Officer. In his position, Mr Leung is responsible for the technology strategy and operations in Hong Kong, London and the Mainland. He leads the technology effort across the Group to ensure the development and operations efforts are coordinated and the engagement with the vendors is optimized.
Mr Leung has worked with exchange and financial sector technology over the past three decades. Prior to joining HKEx, Mr Leung was the Chief Technology Officer for Chi-X Global. Mr Leung joined Chi-X Global in conjunction with Chi-X Global's 2008 acquisition of Cicada.  Prior to joining Cicada, Mr Leung held a 14-year career with Dow Jones Telerate in the Asia Pacific region, where he served in various senior technical positions.
梁松光於2011年10月加入香港交易所,現時為集團首席科技總監。
梁先生過去三十年一直從事交易所和金融業界技術發展工作。加盟香港交易所前,梁先生是Chi-X Global的技術總監。Chi-X Global於2008年收購Cicada,當時梁先生在Cicada任職技術總監。加盟Cicada前,梁先生於Dow Jones Telerate 亞太區部門歷任多個高級技術職位逾14年。