Group Chief Information Officer, Emperor Group
英皇集團 集團首席資訊總監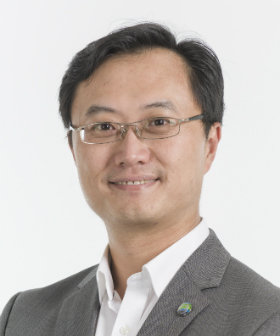 Philip Wong currently the Group Chief Information Officer, Mr. Wong has been in the information Technology industry for over 25 years. He is responsible for the strategic planning, IT governance, digital transformation and cybersecurity to Emperor Group and its associate. He is also actively involve in HK IT community works to promote IT industry develop and innovation.
Mr. Wong was started his career in publishing industry, FMCG and moved to financial services. He has extensive business and management experience in media, retail, finance and property related knowledge.
Obtained Master Degree in IT management from Macquarie University, MBA from Macquarie University and Master of Professional Accounting from HK PolyU.
王德成先生現任集團首席資訊總監,王先生從事信息技術行業已超過25年。 他負責英皇集團及其合作夥伴的戰略規劃,IT治理,數字化轉型和網絡安全。 他還積極參與香港IT社區的工作,以促進IT行業的發展和創新。
王先生在出版業,快速消費品行業開始了他的事業,並隨後轉向金融服務。 他在媒體,零售,金融和房地產相關知識方面擁有豐富的業務和IT管理經驗。
獲得麥覺理大學IT管理碩士學位,麥覺理大學MBA學位和香港理工大學專業會計碩士學位。