VP Sales, Strategic Customers, SAP Hong Kong Co. Limited
SAP 香港策略市場部總監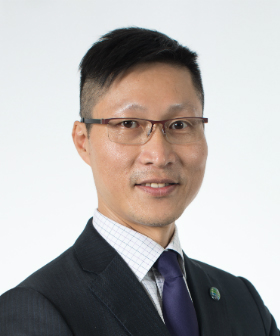 Argon Ho is VP Sales, Strategic Customers of SAP Hong Kong Co. Limited. Prior to joining SAP Hong Kong, Argon was General Manager, Cisco Hong Kong and Macau, leading the strategy and field sales operations in these markets. With more than 20 years of experience in the IT industry, Argon joined Cisco in 1998 and has held various leadership positions with Cisco in different sales areas for Hong Kong and Macau, including General Manager of Commercial, Head of Partner Organization and Head of Marketing. Before joining Cisco, Argon held various management positions during his time at Nortel Networks and Newbridge.
Argon is also dedicated to contributing his expertise and experience in the IT industry to the community. He actively participates in multiple non-governmental organizations (NGOs) and industry associations. He is currently on the Innovation and Technology Training Board of Vocational Training Council, and Expert Review Panel of Hong Kong R&D Centre for Logistics and Supply Chain Management Enabling Technologies Limited, and is an active member of the Hong Kong Computer Society and Hong Kong Information Technology Federation.
A native of Hong Kong, Argon holds a bachelor's degree in Computer Science from the University of Hong Kong and an MBA from the University of Strathclyde. In his leisure time, Argon enjoys golfing, badminton, swimming, hiking and reading.
何偉國先生是SAP 香港策略市場部總監。他在資訊科技界擁有超過20年豐富經驗,曾出任多項銷售業務要職。
何先生致力將他在資訊科技行業的專業知識及經驗回饋社會。他積極參與多項非政府組職及業界事務。他現爲香港電腦學會品牌及聯繫總監、職業訓練局創新及科技訓練委員會會員等。
何先生于香港土生土長,持有香港大學電腦科學學士學位及英國斯特拉斯克萊德大學工商管理碩士學位。