Chief Information Officer, MTR Corporation Limited
香港鐵路有限公司首席資訊主管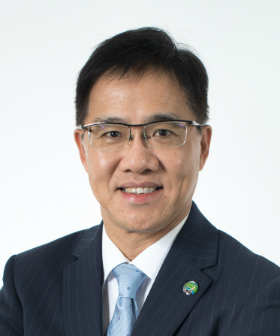 Prof. Ted Suen, MH has 30 years of solid experiences in Information Technology with strong expertise knowledge in IT outsourcing services and large scale system integration projects. Ted is the Chief Information Officer of MTR Corporation. In this capacity, he is responsible to formulate the corporate IT strategy, manages the overall MTR corporate IT function, directs the establishment of a stable, reliable and highly effective IT environment to support the business operation and to ensure Information Systems solutions are in-line with corporate business strategies.
Prior to this position, Ted had held various senior regional management positions in different multi-national corporations, including Managing Director of EDS Hong Kong, Regional Director of Greater China and Korea of IT Outsourcing services of EDS, Regional Director of Asia Pacific Global Best Shore Services of Hewlett Packard.
Ted graduated from the Australian National University with double degrees in Economics and Science. He also holds a Doctor Degree in Business Administration, Master Degree in Accountancy and Graduate Diploma in Banking & Finance. Ted is a Fellow member and President of the Hong Kong Computer Society, and a Fellow member of the Hong Kong Institution of Engineers.
Ted was recipient of several prestigious IT awards in the last few years including the 2012 China Top 5 CIO Award, the 2013 China Best Value CIO Award, the 2013 Hong Kong Outstanding Performance IT Award Excellence, the 2013 Hong Kong CIO Award for Large Enterprise, and the 2014 Asia CIO Award.
孫耀達教授, MH 投身資訊科技領域逾30年,于IT外包服務和大型系統集成項目方面擁有豐富的專業知識,且連續多年獲得杰出資訊科技總監大獎。孫先生是香港鐵路有限公司信息科技主管,負責制定企業信息科技策略,管理整體鐵路信息科技,幷建立一個穩定、可靠和高效的信息科技環境,以支持業務運作。
孫先生擔任香港電腦學會會長,貢獻業界不遺餘力,爲一衆資訊科技從業員提供專業發展平臺,領導作爲專業團體的香港電腦學會邁向新世紀。
孫先生畢業於澳大利亞國立大學,獲雙學位經濟與科學學位。他還擁有工商管理博士學位、會計學碩士學位及金融及會計研究生文憑。