Director, School of Continuing and Professional Education (SCOPE), City University of Hong Kong
香港城市大學專業進修學院院長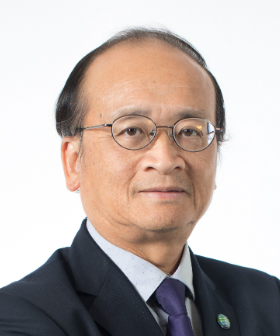 Dr. Louis C.K. Ma is the Director of the School of Continuing and Professional Education (SCOPE) of the City University of Hong Kong. Prior to managing SCOPE, he served as the Acting Head of the Department of Information Systems (IS) and Assistant Dean of College of Business. He also worked for Hong Kong Polytechnic University as Assistant Professor / Senior Lecturer in Computing. Prior to his academic career from 1987, he worked for leading organizations in Hong Kong and Australia for a decade as computer programmer, business/systems analyst and project manager.
Dr. Ma's areas of teaching, research/publications and consulting include strategic planning, business transformation, project & outsourcing management, e-business & entrepreneurship, e-learning, outcomes-based education and developing young talents.
Dr. Ma is active in professional/community services, including Distinguished Fellow, Vice President (Professional & Career Development) and Honorary Secretary of Hong Kong Computer Society,  Director of Little Life Warrior Society and UGC's Quality Assurance Council Auditor. His previous services include Election Committee of the Government of the HKSAR, UGC Task Force on Outcome-based Approaches in Student Learning, ICT Service Advisory Committee of Hong Kong Trade Development Council, Judging Panel of Asian Pacific ICT Awards and chairman of program committee of international conferences.
Dr. Ma obtained his MBA degree from the University of Technology, Sydney and PhD from the University of Warwick (research in alignment of IS and business strategies).
馬志强博士工程師現為香港城市大學專業進修學院院長。
馬博士分別在中國香港及澳洲等多間知名企業任職逾十年,從程式設計員至高級系統分析師、項目經理。在一九八七年,馬博士投身教育界作育英才,於香港理工大學電子計算學系擔任講師、助理教授等,及後在香港城市大學擔任資訊系統學系署理系主任及商學院助理院長等要職。
馬博士積極參與專業/社會事務,他現為香港電腦學會傑出院士及副會長(專業及事業發展)/名譽秘書、生命小戰士會(癌症病童)董事及大學教育資助委員會之質素核證評審員。他過去亦曾擔任香港特區政府選舉委員會、大學教育資助委員會之「果效為本」的學生學習方法小組成員、亞太信息通訊科技聯盟大賽評審員、以及多個國際會議的程序委員會主席。
馬博士在悉尼科技大學取得工商管理碩士學位,並在英國華威大學取得博士學位(研究領域:資訊與商業策略融合)。馬博士的教學、學術研究/刊物、諮詢的範疇廣泛,當中包括:資訊策略、項目及外判管理、創新及業務重組、電子商務、電子學習、成果導向教育和人才培訓等。