Date: 6.11.2018 (Tue)
Time: 12:30pm (12:15pm registration starts)
Venue: Salon I & II, Mezzanine Level, Grand Hyatt Hong Kong, Wan Chai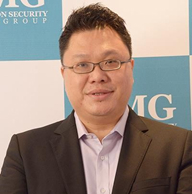 Topic: How FireEye Protects FireEye – Hunting and Intel on Steroid
Many organizations struggle with selecting an external threat intelligence vendor to supplement how threat intelligence help them defend their organization better. FireEye would like to take this opportunity to share with you how our security team consume and uses threat intel to protect FireEye, not with rocket scientist, but with the technology and people that you have today.
With our expertise and intelligence, FireEye will also discuss how Response Readiness Exercise can assist you managing when the crisis happens. Response Readiness Exercise is an interactive cyber crisis simulation that walks you thru a typical cyber incident. A scenario will be presented to you with different injections introduce throughout the scenario. Different options are presented to you for decision, time is running out, what's the best response and is it the right response?
Learn from your peers, learn as a group, sometimes the most common answer may not be the best answer.
Mr. Anthony Ng, Vice President of Systems Engineering for Asia Pacific, FireEye
Anthony Ng is Vice President of Systems Engineering for Asia Pacific at FireEye. He manages a group of sales and presales professionals which helps customers address evolving cyber threats by building solutions which provide better protection and insights when a breach occurs. Anthony joined FireEye in 2015 and has worked in the enterprise solution business since 1995.
Prior to FireEye, Anthony held different roles in EMC, IBM and FileNet, including sales management, presales management and sales operations management. He is based in Singapore at FireEye's regional headquarters.
Date: 7.11.2017 (Wed)
Time: 12:30pm (12:15pm registration starts)
Venue: Salon I & II, Mezzanine Level, Grand Hyatt Hong Kong, Wan Chai
Topic: Usher New Age of Analytics-Driven Security and IT with Addition of Security Orchestration Automation and Response (SOAR)
SOAR platforms improve the efficiency of security operations by automating tasks, orchestrating workflows, improving collaboration, and enabling organizations to respond to incidents at machine speed. According to Gartner, "By year-end 2020, 15% of organizations with a security team larger than five people will leverage SOAR tools for orchestration and automation reasons, up from less than 1% today."
Learn about how enterprises will be able to use technology for orchestration and automation as an integral part of their Security Operations Center (SOC) platform to accelerate incident response while addressing the skills shortage. The combination will help SecOps teams to:
- Advance cyber defense and reduce organizational risk using analytics-driven security
- Respond faster by accelerating incident response
- Work smarter and reduce staffing and skills challenges
Mr. Rithy Simieng, Area Vice President, Sales Engineering, APAC, Splunk
Rithy Simieng is currently the Area Vice President, Sales Engineering APAC of Splunk, and manages the Splunk sales engineering team in Asia Pacific and Japan.
With over 16 years in the IT industry, Rithy is one of the first architects joining Splunk since 2010, based in the global headquarter in San Francisco. Being the second hire for Professional Services, he has delivered Splunk solutions across the United States and Canada, and developed delivery best practices.
Since 2013, he relocated to Japan and developed Splunk's Professional Services business in Asia Pacific market. Created and successfully implemented post sale customer success strategy, including Professional Services resource projections and scaling. Collaborated with sales to secure key and large accounts, seeding a momentum of demand from APAC market.
Prior to that, Rithy has worked in multiple industries including consulting houses, military, law enforcement, and startups; across the US, Europe, and Middle East between 2001-2010.
He holds a Bachelor of Molecular Biology and Computer Science from University of California, Berkeley.