Date: 1.11.2017 (Wed)
Time: 12:15pm (12:00pm registration starts)
Venue: Boardroom 3-4, M/F, Renaissance Harbour View Hotel Hong Kong, Wan Chai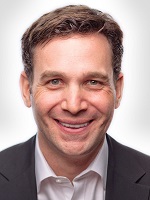 Topic: How to Become the CEO of Your IT Business
Faced with the dual pressures of driving digital innovation and containing operational costs, CIOs are challenged from multiple fronts with managing their IT business. To address these issues, in 2012 a group of global CIOs established the Technology Business Management (TBM) Council, a non-profit membership community that has grown to more than 4100 global members in 5 short years. The work of the Council focuses on three core mandates: developing TBM standards and best practices, hosting collaboration events to support peer-learning, and providing education and certification programs for today¡¦s business-technology leader. Global companies such as FedEx, ExxonMobil, Cisco, Nike, Telstra, Hilton, Starbucks, Unilever and hundreds more have adopted TBM to help manage their hybrid IT and cultivate better decision making across their organization.
Earlier this year, leaders from the TBM Council were invited to the U.S. White House for the inaugural White House TBM Summit to share their insight and experience driving TBM programs, and how the US Federal Government can benefit from adopting these same principals to manage their more than $90B in IT spend. Similarly, IT leaders across Asia are on the cusp of embracing the TBM discipline, so it is with great pleasure that we welcome the President of the TBM Council, Chris Pick for an interactive luncheon discussing how TBM provides transparency, delivers value for the money, shapes business demand, and governs for value so that you can be the CEO of your IT Business.
Mr Chris Pick, CMO, Apptio & President, TBM Council
CMO, Apptio and President, Technology Business Management Council
As the Chief Marketing Officer of Apptio, Chris holds responsibility for strategy and world-wide market development. He is an accomplished enterprise software executive with over 20 years of experience in building new categories and executing differentiated go-to-market strategies. In early 2012, Chris championed the spin out of Apptio's CIO advisory board into a nonprofit business entity of 500+ members focused on creating the professional discipline, standards and industry benchmarks required to run IT as a business. As such, Chris serves as the President of the Technology Business Management (TBM) Council and runs the day-to-day operations of the Council's agenda to help CIOs transform the IT value proposition via TBM methodologies and best practices.
Prior to Apptio, Chris was an operating partner in Austin Ventures' CEO-in-residence program where he focused on identifying new growth strategies and defining disruptive business models. He was also the Chief Marketing Officer and Vice President of Products at NetIQ for 8 years and ran Ernst & Young's Global security practice for 4 years.
Date: 2.11.2017 (Thu)
Time: 12:35pm (12:20pm registration starts)
Venue: Boardroom 3-4, M/F, Renaissance Harbour View Hotel Hong Kong, Wan Chai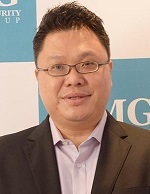 Topic: Digital Innovation: The Challenges Ahead
As companies find new ways to innovate, digitize and become more connected, it increases their susceptibility to cyber threats. Cyber attacks have evolved from annoying pop-ups and machine crashes to denial-of-business events. Companies and security professionals must be more vigilant than ever to tackle these ever-growing threats. This session will discuss practical means to stay protected from the latest threats without disrupting business innovation and growth.
Mr Anthony Ng,
Senior Director, Systems Engineering, Asia Pacific Japan, FireEye
Anthony Ng is Senior Director of Systems Engineering for FireEye Asia Pacific & Japan.
Anthony has been working with FireEye since 2015 and has been in the enterprise solution business since 1995. Anthony managed a group of sales and presales to help customer address the evolving cyber threat, putting together solution that provide better protection and insights when a breach occurs.
Previous to FireEye, Anthony held different roles in EMC, IBM and FileNet including sales management, presales management and sales operations management. He is currently based in FireEye's APJ headquarter out of Singapore.