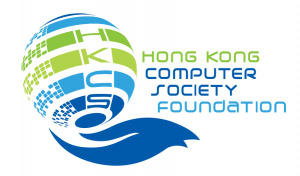 Hong Kong Computer Society Foundation ("HKCSF") is a not-for-profit organization founded in 2016 by a group of experienced professionals with strong reputation in the IT industry of Hong Kong. It aims at utilising information technology and relevant disciplines to help the groups in need including students, youth, women, elderly people, new migrants, ethnic minorities, disadvantaged and underprivileged individuals and groups.
Objectives
Encourage the target groups to participate in IT related education and training, such that they can develop their full potentials and contribute to the Hong Kong society.
Create scholarship, mentorship, internship and apprenticeship opportunities for people in Hong Kong, so they can acquire necessary and relevant IT skills, knowledge and experience, which make them equipped for the benefit of the Hong Kong community.
Facilitate application and utilization of IT for the relief of people with aging problem and health challenges with a view to assisting them to become more independent, hence improving their quality of life and right to live with dignity.
Collaborate with charity organizations, community service entities, philanthropic groups, social enterprises, commercial corporates and government departments on programs and projects of shared goals and common purposes.
| | |
| --- | --- |
| Chairman | Dr. Hubert Chan, JP |
| Honorary Secretary | Ms. Candy Liu |
| Financial Director | Mr. Vincent Chan |
| Operation Director | Mr. Garrick Ng |
| Public Relations Director | Mr. Rex Ma |
Upcoming Activities
There are no upcoming activities at this time.
Support Us
 We welcome any person who share our beliefs and support our mission to join us as volunteer. Please send an email to hkcsfoundation@hkcs.org.hk to let us know how you would like to help.