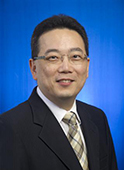 Candidate No.1: Mr. Andy Bien
Chief Information Officer
Airport Authority of Hong Kong
Currently the Chief Information Officer (CIO) of the Airport Authority of Hong Kong, Mr. Bien has been in the Information Technology (IT) industry for over thirty years.
Trained as an engineer, his technical expertise spans from hardware design, software development to lectureship in tertiary institutions.  In addition to his technical background, he has gained extensive business and management experience through general management roles in the finance, telecommunication, logistics, transportation and aviation industries.
As Chief Information Officer, he is responsible for the strategic planning and provisioning of IT services to the Hong Kong International Airport and its community.  He is also active in engaging community work in promoting IT industry development, green IT, IT innovation and IT talent cultivation.
Mr. Bien obtained his BSc Degree (Hons) in Computer Engineering from Queen's University, Canada in 1981 and his MSc Degree in Communication Engineering from Imperial College, University of London in 1986.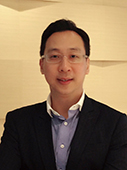 Candidate No.2: Ir. Antony Chan
Senior Manager, Partners Team
Hong Kong Cyberport Management Company Limited
Ir. Antony Chan joined Hong Kong Cyberport Management Company Limited (HKCMCL) in 2016 as Senior Manager, Partners Team in charge of the development of global partnership networks, focused ICT clusters, collaboration platforms and APAC & China strategies of the HKCMCL.  Prior to HKCMCL, Antony was Manager in charge of Incubatee Development programmes of Hong Kong Science and Technology Parks Corporation (HKSTP) for over 12 years, and was successfully launched new programmes such as Incu-Bio and Incu-App Incubation Programmes, Incubation Revamp Projects and "Technologies from Science Park" go-to-market Programme, etc. for technology startups and Science Park companies.
Ir Chan was a well-trained engineer and has almost 20 years of solid experience in Telecommunication industry and public body organizations ranging from technical and engineering management, project initialization and service optimization through project/service roll-out and processes re-engineering, startups business coaching and matching services, cluster development and venture capital connection.
Ir Chan graduated from the Hong Kong Polytechnic University with a Bachelor Degree in Electronic Engineering and Master of Science in Electronic and Information Engineering, and an Executive Master Degree in Business Administration from The Chinese University of Hong Kong. He was the member of Hong Kong Institute of Engineers (HKIE) since 2009.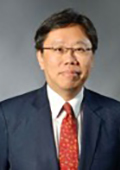 Candidate No.3: Dr. Patrick Chau
Director of the School of Business, Faculty of Business and Economics
The University of Hong Kong
Dr. Patrick Y.K. CHAU is Padma and Hari Harilela Professor in Strategic Information Management (夏利萊伉儷基金教授(戰略信息管理學)) and Director of the School of Business, Faculty of Business and Economics of The University of Hong Kong. Dr. Chau holds a Chang Jiang Scholar Chair Professorship (长江学者讲座教授) conferred by the Ministry of Education, China and Qiushi Chair Professorship (求是讲座教授) by Zhejiang University, China. He also received the AIS Fellow Award presented by the Association for Information Systems (AIS) in 2013, which is an award to no more than six scholars in the discipline of Information Systems each year globally.
Dr. Chau has been involved in the Hong Kong Computer Society (HKCS) since 2005, first as an Advisor to the e-Business Specialist Group, then as a Council Member from 2006 to 2008 and later Vice-President for Professional Development from 2008 to 2011.  Since 2013, he was appointed as the Chairperson of the Certification Board of the Hong Kong Institute for IT Professional Certification, which is an important arm of HKCS in cultivating and developing IT professional certification in and for Hong Kong. In 2016, he chaired the program committee of the Hong Kong International Computer Conference.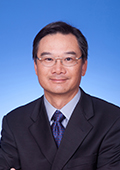 Candidate No.4: Mr. Fritz Chiu
Financial Controller
Data Exchange Limited
Fritz Chiu is the Financial Controller of Data Exchange Ltd, focusing on the strategic development and financial management of the outsourcing operation centers in Bangladesh and Philippines.
Prior to this appointment, Fritz was the Principal Consultant of Hong Kong Productivity Council and his main duties were to provide bridging facilitation among local ICT associations and government; and implementation services for the associations in various government-funded projects. He was responsible for various local and regional conferences, exhibitions, market researches, and industry-wise award and promotion campaigns, covering different ICT sectors such as business application, e-government application, software outsourcing, digital entertainment, etc.
Fritz also served as Vice-Chairman of IEEE (Hong Kong Section Computer Chapter) during 2004-2012, council member of British Computer Society (Hong Kong Section) during 2008-2014, council member of Hong Kong Information Technology Federation during 2012-2016, and advisor of Information and Software Industry Association since 2000.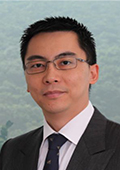 Candidate No.5: Mr. Horace Chu
Director & Chief Information Officer
Gammon Construction Group
Horace, Director and CIO of Gammon Construction, is responsible for the formulation and execution of the group's overall IT and digitalization strategy.
Prior to joining Gammon Construction, Horace was a Senior Manager in JOS Synergy, a joint-venture between Jardine Matheson and Canadian TELUS focused in IT outsourcing and data center services in the region. Before that, Horace was a Project Leader in Jardine Matheson providing IT application and operation services to the Jardines subsidiaries.
Horace possesses a broad spectrum of experience including digitalization, information security, business process re-engineering, multinational IT operation, and IT infrastructure and architectural servicing. With strong skills in communication and business-IT bridging, Horace has also involved in pre-sales solutioning and large scale application systems development. Horace is certified in Project Management, ITIL, and IT Governance, and he holds a first class honor bachelor degree in computer systems engineering from the University of Warwick in UK and a MBA with distinction from the University of Hong Kong.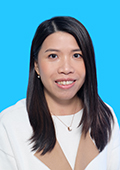 Candidate No.6: Ms. Kylie Fung
Project Manager, IT Sub-division
Hong Kong Housing Authority
Ms. Kylie FUNG has served IT Sub-division of Hong Kong Housing Authority (HA) as a Project Manager since 2009.  She oversees the implementation of IT quality standards and quality assurance of system development and maintenance for supporting the operation of HA.
Prior to her current position, Kylie served various roles in PCCW Solution Limited which is a leading IT services company in Hong Kong and Mainland China.   She was responsible for quality management, product marketing and IT outsourcing consultancy services.  She also served as Service Delivery Manager for providing on-going IT service delivery and support in government departments and commercial organizations.
Kylie actively participated in different roles and activities organized by Hong Kong Computer Society (HKCS) in past years, serving as Chairperson of Youth Club, Vice-chairperson of Community Services Committee, Member of Membership Committee as well as Communication and Marketing Committee, Chairperson of Judging Panel of Outstanding Young ICT Achiever Award in 2008 and Organizing Committee of various major events including Hong Kong International Computer Conference (HKICC) from 2003 to 2013, Shanghai–Hong Kong Youth IT Summer Camp and etc.
Kylie holds a Bachelor's degree in Management Studies from University of Hong Kong and a Master's degree in Business Administration from Northeast Louisiana University, Louisiana, U.S.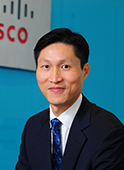 Candidate No.7: Mr. Argon Ho
General Manager
Cisco Hong Kong and Macau
Argon Ho is General Manager, Cisco Hong Kong and Macau, leading the strategy and field sales operations in these markets. With more than 20 years of experience in the IT industry, Argon joined Cisco in 1998 and has held various leadership positions with Cisco in different sales areas for Hong Kong and Macau, including General Manager of Commercial, Head of Partner Organization and Head of Marketing. Before joining Cisco, Argon held various management positions during his time at Nortel Networks and Newbridge.
Argon is also dedicated to contributing his expertise and experience in the IT industry to the community. He actively participates in multiple non-governmental organizations (NGOs) and industry associations. He is currently on the Innovation and Technology Training Board of Vocational Training Council, and Expert Review Panel of Hong Kong R&D Centre for Logistics and Supply Chain Management Enabling Technologies Limited, and is an active member of the Hong Kong Computer Society and Hong Kong Information Technology Federation.
A native of Hong Kong, Argon holds a bachelor's degree in Computer Science from the University of Hong Kong and an MBA from the University of Strathclyde. In his leisure time, Argon enjoys golfing, badminton, swimming, hiking and reading.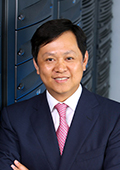 Candidate No.8: Mr. Gabriel Leung
Executive Director
HKC International Holdings Limited
Gabriel Leung is the Executive Director of HKC International Holdings Limited. He was the General Manager of EMC Hong Kong and Macau (1999 – 2015), responsible for overseeing the company's overall business strategy and operations in these markets. Under Leung's leadership and dedication, the company has managed to achieve an outstanding performance despite the economic ups and downs, and successfully extended its market reach to customers of all sizes, ranging from multinational corporations to small-to-medium enterprises. Prior to joining EMC, Leung was the General Manager at Sun Microsystems Hong Kong and Macau.
With more than 30 years of experience in the ICT industry, Leung is keen on driving the development of the local ICT industry as well as coaching and nurturing local IT talent. Leung was born in Hong Kong and was graduated at the University of Birmingham, UK. He holds a bachelor's degree in Electronic and Electrical Engineering. He is currently studying the Doctor of Business Administration (DBA) Program in Hong Kong Polytechnic University, expected graduation in August 2017.
Gabriel Leung actively serves the industry and the community at large. He holds the following positions:
ICT related appointments:
Chairman (2013 to 2014) and Exco Member and of IT Management Club – The Hong Kong Management Association (2009 to Present)
Executive Member of IT Management Committee -The Hong Kong Management Association (2012 to Present)
Member of Cyberport Entrepreneurship Centre Advisory Group (2016 to Present)
Member of the Departmental Advisory Committee, Computer Science Department, City University of Hong Kong (2009 to 2016)
Council Member & Vice President (Communications & Community) – Hong Kong Computer Society (2010 to 2016)
Exco Member and President of Green ICT – Communications Association of Hong Kong (2013 to 2015)
Founding President, Steering Committee – Hong Kong Green ICT Consortium (2009 to 2014)
Other appointments:
Vice Chairman of the Training Committee of Scout Association of Hong Kong – Kowloon Region (2009 to Present)
Vice Chairman of Hong Kong Yangjiang Commercial and Industrial Association (2004 to Present)
Member of Chinese People's Political Consultative Conference, Yangjiang, Guangdong (2004 to 2016)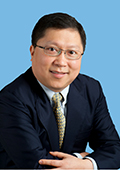 Candidate No.9: Mr. Richard Leung
Managing Director & Co-Head – IT Division
Hong Kong Exchanges and Clearing Limited
Richard Leung joined HKEx in October 2011.  He is currently the Co-Head of HKEx's IT Division.  In his position, Mr Leung works with the Platform Development team to spearhead a number of strategic system developments.
Mr Leung has worked with exchange and financial sector technology over the past two decades.  Prior to joining HKEx, Mr Leung was the Chief Technology Officer for Chi-X Global.  Mr Leung joined Chi-X Global in conjunction with Chi-X Global's 2008 acquisition of Cicada.  Prior to joining Cicada, Mr Leung held a 14-year career with Dow Jones Telerate in the Asia Pacific region, where he served in various senior technical positions.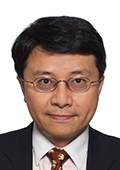 Candidate No.10: Mr. John Li
Head of Sales
Atos Hong Kong
John Li has been working in local IT industry for more than 20 years in different capacities. Currently, he is the Head of Sales in Atos HK. John is well connected in local IT community, have a good understanding of IT ecosystem in HK. During 2000 – 2005, John also served as a council member of HKCS, as Director of Membership, Director of SIG, and actively participated in various HKCS activities such as HKICC organizing committee, HK IT Award judge panel, HKCS Beijing visiting tour, …etc. John was awarded Master of Engineering (Computer) & Master of eCommerce from HKUST and HKU respectively.
IT is advancing in a rapid pace locally and globally. After many years of service, I still find it exciting and challenging. Now, I wish to contribute to the development of HKCS, as well as local IT community by joining HKCS council Please support me !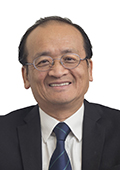 Candidate No.11: Dr. Louis Ma
Director
School of Continuing and Professional Education (SCOPE) of City University of Hong Kong
Dr. Louis C.K. Ma is the Director of the School of Continuing and Professional Education (SCOPE) of City University of Hong Kong. Prior to managing SCOPE, he served as the Acting Head of the Department of Information Systems (IS) and Assistant Dean of College of Business. He also worked for Hong Kong Polytechnic University as Assistant Professor/Lecturer in Computing. Prior to his academic career from 1987, he worked for leading organizations in Hong Kong and Australia as an IT professional for a decade.
Dr. Ma's areas of teaching, research/publications and consulting include strategic planning, business transformation, project & outsourcing management, e-business & entrepreneurship, e-learning, outcomes-based education and developing young talents.
Dr. Ma is active in professional/community services, including Distinguished Fellow and VP of Hong Kong Computer Society, ICT Service Advisory Committee of Hong Kong Trade Development Council, Judging Panel of Asian Pacific ICT Awards and Director of Little Life Warrior Society. His previous services include Election Committee of HKSAR Government, UGC Task Force on Outcome-based Approaches in Student Learning and program/organizing chair of international conferences.
Dr. Ma obtained his MBA degree from the University of Technology, Sydney and PhD from the University of Warwick (research in alignment of IS and business strategies).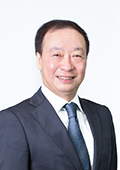 Candidate No.12: Mr. Fred Sheu
National Technology Officer
Microsoft Hong Kong Limited
As National Technology Officer at Microsoft Hong Kong, Fred Sheu supports policy decision and delivers technologically relevant and scalable solutions into Hong Kong market. His main objectives are to align IT value propositions to public policies in such areas as healthcare, education, the environment, and local social and economic development; and to promote a digital agenda in top policy areas, including innovation, security and privacy, technology neutrality, accessibility, and interoperability.
Prior to Microsoft, Fred worked with Hewlett Packard (HP) Enterprise where he was the General Manager of Software for HPE Hong Kong. Fred is an active veteran in Hong Kong ICT industry, he serves in councils of Hong Kong Computer Society (HKCS), itSMF Hong Kong Chapter and the Hong Kong Information Technology Federation (HKITF).
Fred graduated from the University of Manitoba with a Bachelor of Computer Science (Hon) degree.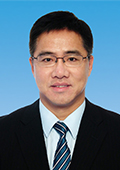 Candidate No.13: Ir. Ted Suen
Head of Information Technology
MTR Corporation
Ted Suen has 30 years of solid experiences in Information Technology with strong expertise knowledge in IT outsourcing services and large scale system integration projects. Ted is the Head of Information Technology of MTR Corporation. In this capacity, he is responsible to formulate the corporate IT strategy, manages the overall MTR corporate IT function, directs the establishment of a stable, reliable and highly effective IT environment to support the business operation and to ensure Information Systems solutions are in-line with corporate business strategies.
Prior to this position, Ted had held various senior regional management positions in different multi-national corporations, including Managing Director of EDS Hong Kong, Regional Director of Greater China and Korea of IT Outsourcing services of EDS, Regional Director of Asia Pacific Global Best Shore Services of Hewlett Packard.
Ted graduated from the Australian National University with double degrees in Economics and Science. He also holds a Master Degree in Accountancy and Graduate Diploma in Banking & Finance. Ted is a Fellow member and Vice President of the Hong Kong Computer Society, and a Fellow member of the  Hong Kong Institution of Engineers.
Ted was recipient of several prestigious IT awards in the last few years including the 2012 China Top 5 CIO Award, the 2013 China Best Value CIO Award, the 2013 Hong Kong Outstanding Performance IT Award Excellence, the 2013 Hong Kong CIO Award for Large Enterprise, and the 2014 Asia CIO Award.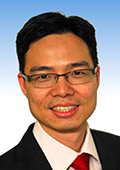 Candidate No.14: Dr. Kelvin Wan
Global Master Trainer / PMO Lead
HSBC
(Working Experience 工作經驗)
Kelvin is an experienced banking project leader.  He has been leading various types of IT core-banking projects. In 2007, he took up the global project manager role to rollout a multi-million USD learning project to 78 countries for the bank.  In his current role, PMO lead, he has been also monitoring the capital expenditure of an IT portfolio worth USD102m.   His another main responsibilities are overseeing the project professionals upskilling, capability assessment and PM curriculum development for the company.
(Professional Development & Recognition專業發展及認可)
Recently, Kelvin has won the "Professional Manager", "Trainer of the year" and "Distinguished Trainer Award" in a training and development competition organized by Hong Kong Management Association (HKMA) on behalf of HSBC.  He is also a qualified project practitioner and agile coach certified by world-wide recognized organizations in US, UK and Asia.
(Academic Achievement 學術成就)
Kelvin is a practitioning-scholar.  His recent research paper about Soft Competence for IT Project Managers has been accepted by a renowned US forum and published on major search engines.
(Social Service 社會服務)
Kelvin has been very enthusiastic in giving social services for years.  Currently, he is the mentor of University of Hong Kong (HKU) Engineering Faculty MPhil graduates and City University of Hong Kong (CityU) MBA Candidates.  In addition, he is the HKCS iLEAP Program founding EXCO member to nurture next generation.  Also he has been the volunteer master trainer, volunteer of the year (2010) and VP of Certification (2011-13) for PMI HK.  Last but not least, he is a renowned speakers on people development and project management, organizations like, but not limited to, Macau Government, iHRM, HR Magazine, Secondary schools and universities have been inviting for him for inspirational talks/plenary session for numerous times in recent years.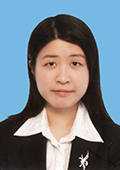 Candidate No.15: Ms. Nicole Wong
Assistant Systems Manager, Office of the Government Chief Information Officer (OGCIO)
The Government of the Hong Kong Special Administrative Region (HKSARG)
Miss Nicole Wong is a young ICT professional in Hong Kong. She has joined HKSARG for seven years.
Before joining the HKSARG, Nicole worked in Hewlett-Packard HK SAR Limited (HP). She then started her civil service career in Security Bureau and is now serving in OGCIO.
Nicole endeavors to foster the development of ICT profession and promote the ICT industry in Hong Kong. She has joined the Hong Kong Computer Society (HKCS) since 2009. She is now Director of Women and Youth Programmes of HKCS Council, Executive Committee Member of HKCS Youth Club and HKCS FACE Club. She has also been Executive Committee Member of the Government Information Technology Professionals Association (GITPA) for five years. She would continue to contribute to the ICT industry advancement.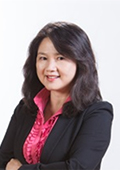 Candidate No.16: Ms. Christine Yau
Senior Vice President
PCCW Solutions Limited
Christine Yau joined HKT in 1996 and has worked at HKT and PCCW Solutions for over 20 years. During the past years, she has led the development and delivery of IS Strategy and Architecture for the company, development of a global work package for Sales & Marketing for Cable & Wireless group, implementation of Data Warehouse in Barbados and she has also held various roles in various projects that span across different industries including both government and enterprise sectors. She has held various roles such as Project Director, Project Manager, Quality Assurance Manager, Business Process Re-engineering (BPR) Change Manager, IT Architect and DBA, both in Hong Kong and Australia. Ms. Yau was responsible for managing the P&L for the Public industry of the company for the past few years and has recently changed her major focus on strategic planning and growth of the company outside of Hong Kong, i.e. to drive the new business growth initiatives in the Asia Pacific region across different industries.
Ms. Yau graduated from The University of Melbourne, Australia, with a Bachelor degree in Computer Science, a Master in Information Technology Management degree from the University of Wollonggong, Australia, and an Executive Diploma in Finance & Corporate Accounting from HKU Space.  She is a PRINCE2 registered Practitioner, certified IT Project Director (HKITPC) and a certified Project Management Professional (PMP both in China and HK). She has presented on behalf of PCCW at different seminars and conferences in HK, China and Taiwan
Ms. Yau is also a full member of Hong Kong Computer Society and Project Management Institute (PMI). She was appointed as the Expert Group member of "Certification of Associated Project Manager" for HKITPC for 2008-2011 and Task Force Leader for the "Associated Project Manager Examination Review" for HKITPC in 2014-2015. Christine is also a Focus Group member of FACE Club (HKCS), the first IT Women Club in Hong Kong, assisting the EXCO in planning and organizing various activities of the FACE Club. She is also one of the founding members and executive member of HKCS iLEAP. She has always been very active in the other activities within the industry for more than 10 years: Chairman of the IT Club
(2007-2014), the first outreach arm of PMI HK Chapter, the VP Education of PMI HK Chapter (2009-2013) and Executive VP (External) of PMI HK Chapter (2013-current).